A trademark dispute between Bethesda parent company Zenimax and book publisher BookBreeze – which could have affected the future of The Elder Scrolls 6 – has been resolved. In a statement last night, the two parties confirmed that the matter had been resolved.
That statement (via Gamasutra) reads "Zenimax Media Inc and Bookbreeze.com are pleased to announce that they have amicably resolved a pending trademark dispute related to the Redfall trademark. While the specific terms of the agreement are confidential, the parties believe that resolution of the matter is mutually beneficial to both Zenimax and Bookbreeze.com and their respective fans."
The settlement comes just a few days after the dispute – which was first filed in February – was subject to a third extension. Given that the final date on the trial schedule was originally set for August 2020, however, I'd suggest that reaching an agreement this far ahead of time is pretty good for all parties, but still doesn't mean that we won't be waiting many years to get our hands on the next game in Bethesda's fantasy series.
The disagreement stems from Zenimax's attempts to trademark the term 'Redfall', back in September 2018. Given the existence of the Redguard race and their home nation of Hammerfell, it didn't take long before fans equated the existence of the term Redfall with The Elder Scrolls 6, which Bethesda announced at last year's E3 conference.
Related: Where is the Elder Scrolls 6 setting?
Sadly, however, Redfall is also the name of a series of sci-fi novels by author Jay Falconer, published by Bookbreeze. Falconer previously said that attempts to contact Zenimax had been made in order to "work out a simple licensing deal for them to use my Redfall name." Given the confidential nature of the agreement, we can't know for sure that that's what's happened, but I'd suggest it's a strong possibility.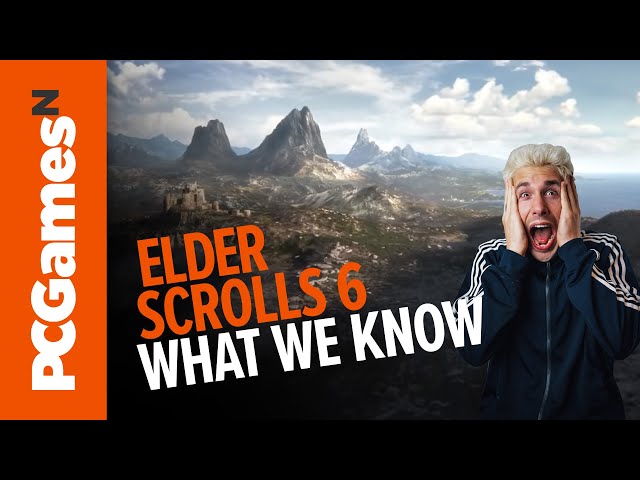 Of course, we're unlikely to know for sure for quite a while. While Bethesda revealed that it's working on the game last year, The Elder Scrolls 6 release date isn't likely to be for several years, but once it arrives, veteran Bethesda director Todd Howard says we'll be playing The Elder Scrolls 6 for "a decade at least". At least now, however, it looks like the name the developers had planned isn't quite off the table.