Eldrimar is an upcoming RPG game that I am genuinely excited about, especially as someone who has long been awaiting The Elder Scrolls 6 release date. By blending the disturbingly dark setting of soulslike titles with the familiar first-person gameplay of Skyrim, Eldrimar builds itself into a unique fantasy experience. As a fan of all things medieval, especially when such elements are thrust into fantastical or magical worlds, I would definitely say that Honor Games' upcoming title is at the least, a very fascinating one.
Openly referring to Eldrimar as a "blend of genres," the indie developers behind the game pride themselves on how they have merged a variety of features to create the upcoming RPG. Honor Games cites a mix of genres such as action, horror, survival, and more as the primary ingredient to Eldrimar's dark fantasy recipe. The devs have also made clear that while Eldrimar works as a standalone game, it is set in the same universe as their previous title, Eternal Evil.
The game tells the story of the post-schism Kingdom of Eldrimar, where necromancers rose up to fight mages and take over the great city of Tier. In the process, all living beings were destroyed and people were turned undead. You play as Saron, a warrior of Lord Azator, the leader of the Alir race. The Alir were a people banished to "lower worlds" by humans ages ago.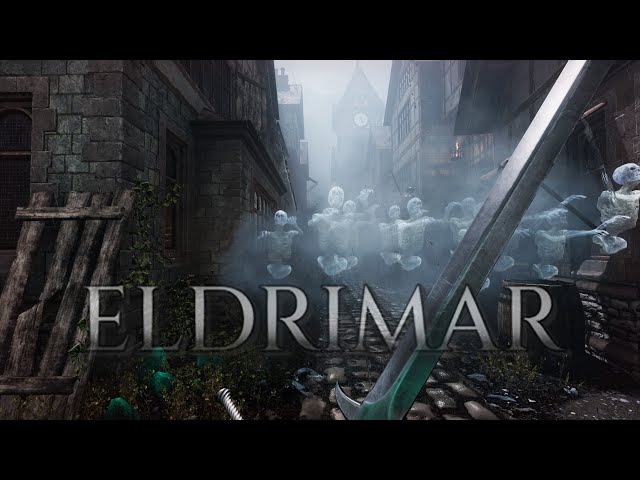 As a warrior trained for combat since early childhood, your task as Saron is to open the great portal so as to bring the Alir people back to Eldrimar. None of this will be easy though, as frightening enemies are waiting for you at every corner. Thankfully, you can use magic, melee combat, or ranged combat to help Saron on his journey through the necromancer-afflicted darkness. For those of you interested in testing your skill as the hero, you can play the Eldrimar demo right now by downloading it here on Steam.
I don't usually go for difficult gameplay experiences, but once in a while, a game like Elden Ring or Eldrimar stands out due to its alluring story or extensive world-building. I am excited to see how Honor Games implements so many genres to create one RPG, and am also curious to see how it will all work. From blood-pumping combat to mind-boggling puzzles, Eldrimar is supposed to bring a bit of everything to the table.
If Eldrimar seems like your kind of fantasy experience, then you should check out some of our other favorite games like Dark Souls. You can also browse through our roundup of the coolest fantasy games out there right now if you need some more magic to spice up your time on the PC.