Evercore Heroes is set to be one of the coolest free PC games out there, thrusting players into the gorgeous world of Lumerea in a PvE battle for the ages. If you're intrigued by Evercore Heroes' competitive PvE format, or simply think Zari is gorgeous like me, PCGamesN is giving away a whole slew of codes that will let you dive into the game's closed beta test this weekend.
If you're new to Evercore Heroes, the game blends traditional MOBA and MMORPG elements into one: think World of Warcraft's Race to World First but all of the teams are in the same arena. You'll team up in a four-person squad and take on a vast array of vicious enemies, picking up power-ups as you go that either buff your team or, alternatively, cause chaos for your opponents. The round ends when the realm's big endgame boss bites the dust, with its slayers emerging victorious and earning themselves some bragging rights.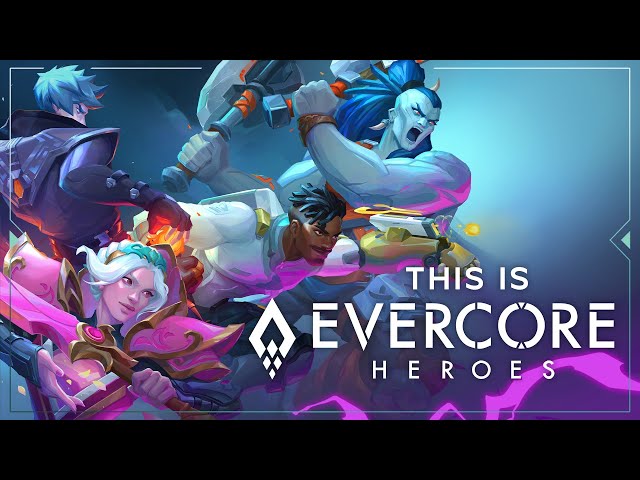 Then, you do it all again. With a focus on multiplayer play and replayability, developer Vela Games is looking to get all hands on deck for this weekend's closed beta test – and PCGamesN is here to help. We're giving away a whole slew of friend codes so that you can dive into the action first-hand. These give you access to the closed beta, and the starting roster of Evercore Heroes characters, including Beko, Fyn, Shade, and Zari.
Once you've secured your code via email, you can redeem it via the game's official launcher. All of the details can be found here, but in short you'll need to activate your account, select your region, and then you'll be prompted to put in your code – then you're in! You can also learn more about Evercore Heroes by checking out the game's official website, and join the wider community on Discord.
Evercore Heroes Closed Beta giveaway

Excited to dive in? Check out our rundown of everything we know about when we can expect the Evercore Heroes release date, as well as our rundown of the Evercore Heroes system requirements, so that you cam dive into Lumerea in style.