Fallout 4 is a pretty huge game as it is, but there's a new mod ready to pack even more quest content, locations, NPCs, and more into the heart of The Commonwealth's post-apocalyptic hub, Diamond City. The Bleachers – A Diamond City Story Fallout 4 mod adds a fully-voiced adventure to the game, set under the bleachers in the 'The Great Green Jewel' with around five hours of questing to get your teeth into. Oh, and it adds a new "soft jazz" radio station, too.
The mod, by the interestingly named modder MunkySp*nk (adds to a whole new meaning to Ape Escape, right?), brings an "all-new richly decorated, voiced NPC-occupied location under the centre field and left field outfield stands of Diamond City." It's full of inhabitants that, like those found in the city itself, are "paranoid about the Institute, preoccupied with the kidnappings, suspicious of McDonough, and just trying to survive to the next day with their friends and family intact."
The creator says that, alongside around five hours of quest content, the mod brings a new player home under the bleachers and five NPCs with 2,000(ish) lines of dialogue between them, including ambient background chatter, and their own daily routines. These range from Dr. Barbara McClintock, a plant molecular biologist and "walking information kiosk," to The Sheriff, who apparently doesn't really like anyone and has all the personality of a "cold, dead fish."
Other locations included in the mod are a "heavily reworked 'Left Field Diner'" with a fully-voiced merchant-owner, four new NPC bedrooms in a residential area, and a "bioluminescent 'Center Field Greenhouse,'" also with an owner.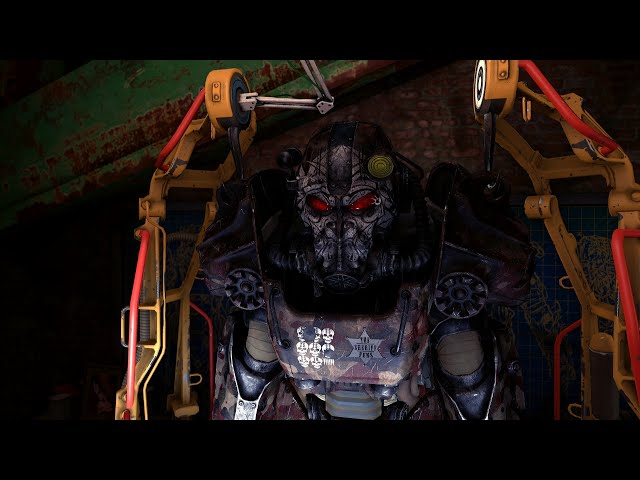 There's also weapon and cosmetic content included: "a custom Gerber Downrange tomahawk, the Sheriff's signature weapon," plus the "Sheriff's Furiosa inspired cyber arm outfit" and a new camouflage pattern. Plus, it adds a new jazz radio station with 49 tracks. You can tune in via your Pipboy or a new diner jukebox.
The creator says that there's also a huge workshop component to the mod which means that you'll be able to build much of what you see and takes your fancy around The Bleachers. Phew.
If you're keen to find out more or grab The Bleachers – A Diamond City Story mod for yourself, head over to Nexus Mods. You can read all about how a "Mr. Dr. Pepper" and a cat helped found The Bleachers. For more game enhancements, take a look at our guide to the best Fallout 4 mods.
Top image credit: MunkeySp*nk/Nexus Mods