Fantasia is one of those RPG games that I've had my eye on since it was first announced. Unfortunately, the Final Fantasy creator's new title launched as an Apple Arcade exclusive, with no word on a PC release. It looks like we prospective Fantasian fans may finally get to play it, though, as an eagle-eyed fan has spotted a Steam database entry with the game's name listed. While the entry doesn't give out too much information about the game or its PC release, the listing's accuracy could mean that Fantasian is well on its way to us non-mobile players.
The first part of Fantasian debuted on Apple Arcade back in the spring of 2021, while the second half came later that year in the summer. If it's coming to PC now, then it likely had an exclusivity contract with Apple lasting two years. Fantasian was developed by Final Fantasy creator Hironobu Sakaguchi's own studio, Mistwalker, in what looked to be a return to more traditional turn-based JRPG gameplay.
Its unique art style is one of Fantasian's most alluring features, with settings comprised of real-life dioramas created by people with experience as special effects artists on iconic films like Godzilla. After the artists hand-crafted the dioramas, they were scanned and placed in-game as environments. As a result, Fantasian has some of the most stunningly realistic scenes found in the JRPG genre.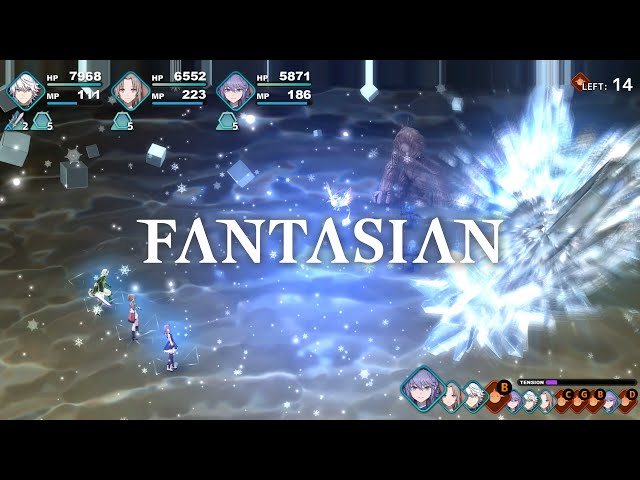 The Steam listing was spotted by Twitter user 'Knoebel' according to VGC. If the entry proves to be legitimate, then Fantasian's exclusivity deal with Apple Arcade is coming to an end and the game will soon be available on PC. Sakaguchi recently discussed the game coming to PC, stating, "We have received many requests to release the game on PC too, and there have also been requests for a sequel."
He went on to say that the developers "would like to continue working as hard as possible to meet their expectations," so it's not unlikely that Fantasian will be playable via Steam soon. With no new word yet on the Final Fantasy 16 PC release date, I'm excited to at least get to dive into Fantasian for the time being on the platform I'm most comfortable with.
If you're just as excited about Fantasian as I am, then you may want to browse through a few of these other fun fantasy games. Alternatively, check out some of the best PC games this year if you need something new to play that isn't necessarily within the fantastical, magical realms.