Far Cry 5 will be free to play this coming weekend, developer Ubisoft's announced on the 2018 FPS game's site. Starting tomorrow – May 29 – you'll be able to dive in to the base game in its entirety on Uplay for the low, low price of absolutely nothing until May 31.
Pre-loads for the action-adventure game's free weekend are already available on the Far Cry 5 site, ready for when it goes live tomorrow. Speaking of which, Ubisoft's also provided timings for the event, so we know when player will be able to hop in. As you can see in the image below, the Far Cry 5 free weekend kicks off 06:00 PDT / 14:00 UK / 15:00 CEST / 22:00 KST/JST / 23:00 AEST on May 29.
The event ends on May 31 at 13:00 PDT / 21:00 UK / 22:00 CEST (June 1 at 05:00 KST/JST / 06:00 AEST. So, if you're keen to give the game a go, either for the very first time or as a returning player, be sure to dive in before time's up.
The good news is, if you decide you'd like to keep the game forever once the free weekend's up, Ubisoft's offering a discount of 75% off the game's price "for a limited time", making it just £12.50 / $15 at the time of writing. And, if you buy the game following the event, you'll get to carry any progression you've made over.
You can find all the details on the free weekend and the pre-load link on the game's site here.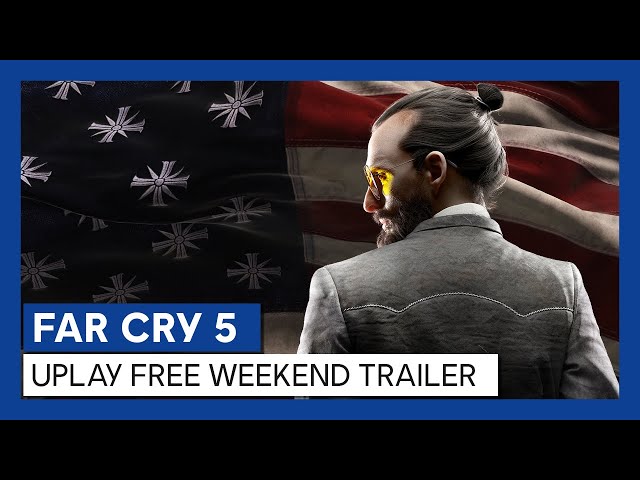 We also have some handy lists of the best free PC games and free Steam games available if you're keen to see what else is out there for zero bucks.