The upcoming Final Fantasy VIII remaster might not as huge an undertaking for developer Square Enix as the Final Fantasy VII remake, but it's sure to feature some big changes. It will feature upgraded graphics plus some other gameplay tweaks, as you'd expect. Now, it turns out the game's text-based dialogue might also be getting an overhaul – it looks like the game could feature both English and Japanese voiceovers.
DSOGaming (via TheGamer) reports that the source code of the official Final Fantasy VIII remaster website has revealed that the game will be "available in English and Japanese voiceover" with localised text in French, Italian, German, and Spanish as well. This is pretty exciting if true as the original game didn't feature any voiceovers. If so, this will hopefully breathe some extra life and personality into Squall, Rinoa, Zell, and the gang's remastered adventures.
Based on DSOGaming's findings, the source code provided a brief description of the game's plot, saying that, as well as the new voiceovers, "with fully overhauled visuals" you'll "see your favourite characters come to life like never before!". However, the source code at the time of writing no longer seems to make any mention of the voiceovers – so it looks like the studio has probably since taken that out. You can see DSOG's screenshots of the older code on its site.
Nevertheless, given that it seemed to be there previously it looks pretty likely that the game will feature the new voices, even if unconfirmed. Perhaps Square Enix just wants to keep that information a little more under wraps for the time being.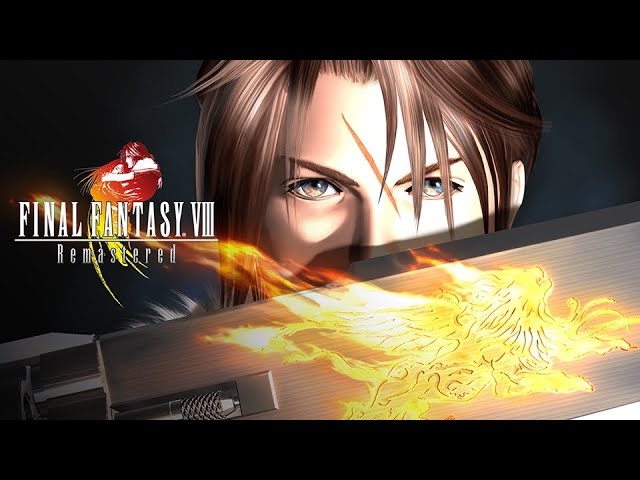 This follows recent news that the Final Fantasy VII remake will feature an all-new voice cast, with Cody Christian (who has appeared in TV series Grey's Anatomy and Pretty Little Liars) taking on the role of Cloud Strife in the English language version.
Related: Check out all the best classic games on PC
The Final Fantasy VIII remaster is due to drop later in 2019. Just the thing to keep you happy until what sounds like the pretty substantial Final Fantasy VII remake arrives.