Final Fantasy VII's characters have undergone substantial visual designs, some of which we've gotten a peek at in the trailers for the upcoming remake series already. But it turns out, they're going to sound somewhat different than they originally did, too: the Final Fantasy VII remake features a new cast of voice actors.
This isn't necessarily surprising on its own, but since Square Enix now has multiple games that feature characters from Final Fantasy VII, a new voice cast could potentially cause problems. But Square Enix says the original cast will continue to provide voiceover talent for the other games they appear in, such as Dissidia Final Fantasy NT and Kingdom Hearts.
Cloud Strife, then, will continue to be voiced in English by Steve Burton in other games, while Cody Christian (who has appeared in the TV series Grey's Anatomy and Pretty Little Liars) will handle the role in the remake.
Of course, for those of us who play on PC, we're still waiting to hear about a release date for the Final Fantasy VII remake, but there are other questions that remain as well – Square Enix isn't even sure how many separate games this remake is going to span, but it sounds as though they're planning on making it pretty big.
Here's the recently-released E3 teaser: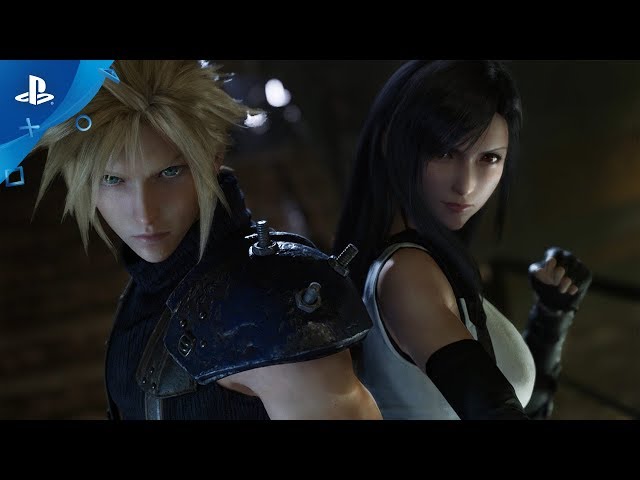 Some of the other members of the remake's English voice cast include Tyler Hoechlin (Supergirl, 7th Heaven) as Sephiroth, Britt Baron (GLOW) as Tifa Lockhart, John Eric Bentley (Fear the Walking Dead, Naruto: Shippuden) as Barrett Wallace, and Briana White as Aerith Gainborough.
It's over 9000: The best anime games on PC
We'll have to wait to find out whether the series of standalone Final Fantasy VII remake games comes to PC. But what we do know is that you'll be able to summon cactaurs and carbuncles – but only if you're willing to pony up for special editions ahead of time.