The second job coming to the FFXIV Endwalker expansion has been confirmed as the Reaper class. This sinister, scythe wielding character can summon a demon avatar from the Void to aid in battle and arrives this November alongside the FFXIV Sage job.
As well as these two jobs, the FFXIV Endwalker release date adds a bunch of new features to the game including raids, gear, systems, and new dungeons – as well as a male Viera as a new playable race, and a new tribe called Loporrits. There's also new areas to explore, a lunar landscape, Mare Lamentorum, and a new training ground for the Warriors of Light called Labyrinthos.
If you're keen to know more about the Reaper, though, expect a job that's a lot darker than the Sage class and unlike current FFXIV classes. The recent FFXIV Fan Fest gave us a first look at the Reaper in action, so let's take a look at their abilities, what the Reaper can do with the avatar, and how to get the most out of this new class.
FFXIV Reaper class abilities
The Reaper is a melee DPS job, adorned in a menacing black cloak and able to summon a spectral avatar from the Void. The two-handed scythe serves as the Reaper's main weapon to take down enemies at close-range, first seen as the primary weapon for the Dark Knight job in Final Fantasy XI.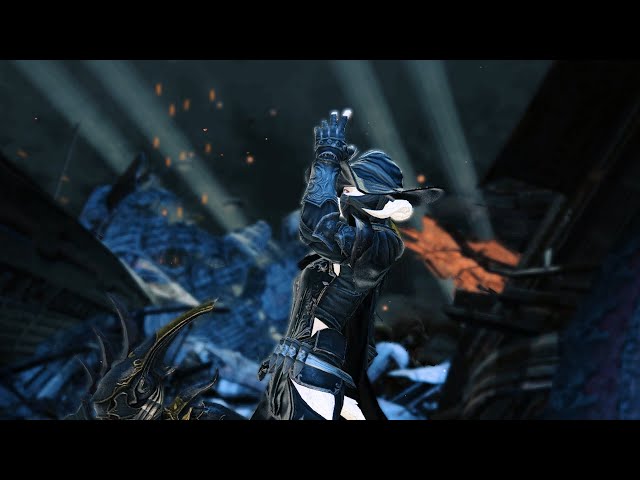 The Reaper can also summon an avatar from the Void to help in these close-range encounters, and even become a host for the avatar itself. We're not sure how this will work yet, but it has been described as a 'brutal, flamboyant fighting style'.
Although we don't know the exact questline, the job quest will be available in Ul'dah – and you will have to be level 70 or higher to unlock the Reaper class.