When is the FF14 Dawntrail release date? FF14 7.0 will be the fifth major expansion for Final Fantasy 14 since its relaunch as A Realm Reborn. The critically acclaimed MMORPG delivers one of the most richly designed worlds to explore, telling finely crafted, character-led stories that can bring you to joy or devastation. While it's great with friends or other players online, FF14 can be played entirely solo as well, letting you enjoy it however you like.
FFXIV Dawntrail is the upcoming expansion for this hugely successful MMORPG. Unlike most of the other entries in Square Enix's Final Fantasy series, which are predominantly single-player RPG games, FF14 is an online multiplayer world frequented by millions of players, and has been growing ever since its launch in 2013. Here's a first look at Dawntrail, including everything we know about the setting and story, as well as the new jobs, graphics update, and the FF14 Dawntrail release date.
FF14 Dawntrail release date window
The FF14 Dawntrail release date is summer 2024. FF14 director Naoki 'Yoshi-P' Yoshida says, "I want to get this out as early in summer as possible, but please for now just remember summer generally, just in case." Therefore, we'd currently expect Dawntrail to arrive in June 2024.
Yoshida made this announcement at FF14 Fan Fest 2023 in Las Vegas, where the Dawntrail expansion was first revealed. He also laid out the first details of what we can expect to be doing in Dawntrail, which you can read about below.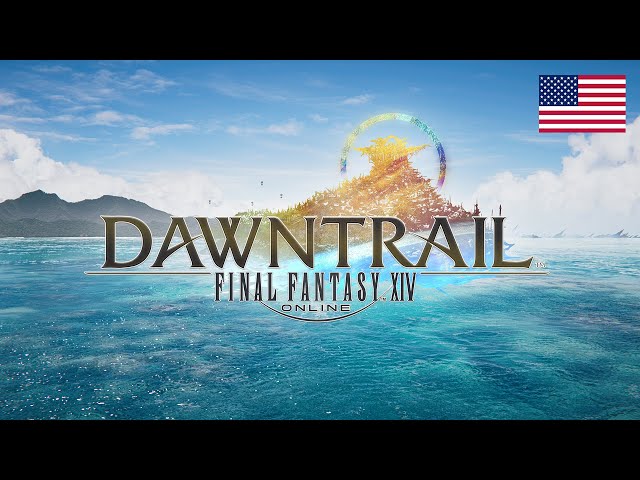 FF14 Dawntrail trailers
The first FF14 Dawntrail trailer was revealed on Friday July 28, 2023 live at FF14 Fan Fest Las Vegas. It's an upbeat, whimsical teaser that sets up a holiday-themed expansion, following the conclusion of the decade-long saga that has spanned the base game and all its expansions since. We see the Warrior of Light joined on the deck of a sailboat by Endwalker's beloved bunny boy Erenville, as the crew makes its way to the New World.
We see a moment of tension as our main character squares off against a giant Mamool Ja in a corridor, before the music kicks back up and we're treated to the various members of the Scions of the Seventh Dawn enjoying their break – G'raha Tia biting into a big, fat taco; Alisaie contemplating a vibrant green fruit; Thancred chatting up the locals (of course); and Scion bookkeeper Urianger kicking back with a fancy cocktail.
FF14 Dawntrail max level cap
The FF14 Dawntrail max level cap is 100. Yoshida confirmed at Fan Fest Las Vegas that, as previously suggested, the level cap will indeed be going up by ten levels from its previous maximum of 90 in the previous expansion FF14 Endwalker.
This affects all combat jobs, as well as the crafting and gathering classes, and there will be new skills introduced for all jobs.
Each expansion has increased the level cap by ten, so this falls in line with that. However, during a developer livestream reading through the FF14 6.3 patch notes, Yoshida mentions that the team has been scratching its heads trying to decide what to do after this milestone – he says that simply going to level 110 would "feel kind of half-assed."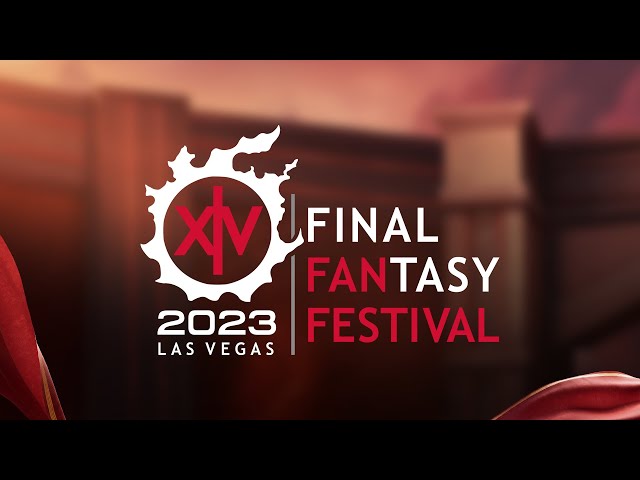 FF14 Dawntrail jobs
FF14 Dawntrail will feature two new playable jobs. The first of these is the Viper, a dual-wielding melee DPS class first revealed at London Fanfest 2023, while the other is an unnamed ranged magical DPS that we're expecting to see at Tokyo Fanfest in January 2024.
At LA Fanfest, Yoshida teased fans during the live reveal by removing his shirt during the job announcement to reveal a Teenage Mutant Ninja Turtles top underneath, suggesting that one of the jobs may be tied to this.
During the FFXIV Fanfest London 2023 event in October, the FFXIV Viper was revealed, and Yoshida even came out wearing a cosplay of the new melee DPS job. He says the Viper is a "Final Fantasy XIV original" and was designed for players who wanted a dual wield class that felt different from the Ninja. It will use two swords that can be combined into a twinblade for high-impact combos.
Alongside this, there will also be a Blue Mage update for the game's unique limited job, and another (as yet unnanounced) limited job will also be added at some point during the Dawntrail expansion, while all other jobs will be receiving new skills in FFXIV Dawntrail as part of the aforementioned level increase to 100.
FF14 Dawntrail story
Yoshida says that the FF14 Dawntrail story will focus on a journey of discovery – with the long-running Hydaelyn and Zodiark arc brought to its conclusion in Endwalker, he tells us to think of Dawntrail as "the first step into a new story for Final Fantasy XIV." However, he notes that the self-contained story told within Dawntrail will be "worthy of a full, packaged RPG title."
We do know that, upon arriving in the New World of Tural, which is located to the far west of the current regions of Eorzea that we're familiar with, the Scions will be heading to its major hub city of Tuliyollal. There they'll become embroiled in a contest to determine the successor to its current ruler, the two-headed, "strong and wise" Gulool Ja Ja.
Yoshida remarks that these events will see the Scions divided into two opposing factions – "Please look forward to finding out who will be your allies and who will be your rivals," he remarks. A slide shown during the reveal also teases that "should rumor be true, the contest may lead them to the fabled gates of a city of gold."
During an episode of FF14 radio show 'From Eorzea with Love' following the initial planning of the FF14 7.0 story, Yoshida confirmed to show host and recurring FF14 voice actor Yoshino Nanjou that Krile Baldesion, one of the most prominent characters voiced by Nanjou, would feature prominently in Dawntrail. The sharp-witted Lalafell Scion is a fan favorite, but her presence has taken somewhat of a back seat in recent expansions.
Yoshida emphasizes that, while the Dawntrail teaser trailer and its tropical setting give the vibe of an anime 'beach episode,' the story will of course be much more substantial and involved, and should by no means be considered a 'filler arc.' He jokes, "maybe bring your bathing suit," however, as there are plenty of places to swim.
FF14 Dawntrail setting and locations
FF14 Dawntrail takes place in Tural, formerly known as the New World. It's found to the west of the zones of Eorzea we already know, far across the ocean.
The main area will be the new hub city of Tuliyollal in the Yok Tural region, where ruler Gulool Ja Ja sits atop the throne. It's a thriving locale with an established sea route to Old Sharlayan.
Yoshida explains that Tural is a very diverse region, which is reflected in the makeup of Tuliyollal. The region has not been very industrialized like other parts of Eorzea, as its inhabitants are "myriad peoples who prioritize living with nature."
We'll also be visiting the mountainous peaks of Urqopacha. This region used to be the heart of a giants' empire, which has now fallen to ruins, and the area now plays home to both the largest and smallest races in Tural. The latter of these is the Pelupelu, who are diminutive people that wear distinctive masks, are "natural entrepreneurs who travel on alpaca back," and are well-known for their tea, coffee, and mezcal production.
Take a dirigible flight across the mountains and you can reach the dense, thick forest Yak T'el, where little sunlight makes it through the trees. This zone is split into two areas – a higher-level section and a low-level region down at the forest floor. It plays home to both the Mamool Ja and also Tural's Hrothgar, the cat-like people introduced as playable characters in FFXIV Shadowbringers.
FF14 Dawntrail gameplay
As you adventure around Tural, expect to come across all the usual forms of content – new dungeons, trials, variant dungeons, an alliance raid, an eight-player raid, and at least one ultimate trial. There will also be PvP updates to Crystalline Conflict, Frontline, and Rival Wings. Yoshida also notes that the team has "new plans for deep dungeons," and promises that the Gold Saucer will also see an update in Dawntrail.
If you're primarily a solo player, you can expect Duty Support to return in Dawntrail, allowing you to bring AI-controlled story NPCs along with you for dungeons rather than matching up with other players. It's both a welcome option for those who like to play by themselves, and also often introduces some extra narrative depending on who you bring with you.
During the FFXIV Fan Fest presentation in Las Vegas, Yoshida reveals one new boss we'll encounter during our time in Tural – Valigarmanda looks like a blend of dragon and phoenix, its scales and feathers in vibrant blues and reds. It'll be recognizable to fans of Final Fantasy 6, where it first appeared as both an optional boss and a summon, and has also shown up in several other games since including FFXIII-2.
FF14 Dawntrail graphical update
Arriving alongside the Dawntrail expansion is the FF14 graphical update. Yoshida emphasizes that, while this overhaul should help make the game look more modern, and certainly does seem to offer some really nice improvements to the game's environments in particular, the team has been careful to ensure that player characters don't change dramatically.
Yoshida reassures players, "We are really taking care to make sure that you don't see your updated character and think, 'That's not what it looked like at all!'" He also notes during the demo that the current advancements are still a work in progress, so anything you see may change for the final version.
Alongside the graphics update are some fashion improvements. Firstly, you'll now have two FF14 dye slots in Dawntrail, and glasses will now be treated as a separate slot from regular headgear that's purely cosmetic, meaning you can wear glasses and a helmet, hat, horns, or novelty bunny ears at the same time. There will also be a furnishing limit increase, although this isn't expected to launch with Dawntrail but rather during a later update in 7.x.
That's all we know about the FF14 Dawntrail release date for now. If you're still busily exploring the rest of the game, make sure to perfect your FF14 Island Sanctuary with our handy guide, and keep an eye on all the FF14 maintenance times so you aren't caught out by any surprise downtime.