What are the Football Manager 2024 system requirements? It's safe to say that you won't need to invest in a record transfer fee for a new PC or laptop to run FM24, but it's well worth making sure your hardware is tailored to breeze through season after season of success or anguish.
In a change from the norm, the FM 24 minimum requirements are the only ones available. If you're familiar with the Football Manager experience, you'll already know that you won't need the best graphics card to get peak performance. In fact, FM24, like it's predecessors, will rely more on processing power and memory speeds to benchmark performance.
Here are the Football Manager 2024 system requirements:
Minimum
OS
Windows 10/11 64-Bit
CPU
Intel Core 2
AMD Athlon 64 X2
RAM
4GB
GPU
Nvidia GeForce 9600M GT
AMD Mobility Radeon HD 3650
Intel GMA X4500
Storage
7GB
While there are no Football Manager 2024 recommended specs, we give you guidance on hardware that will help improve your experience. We recommend an Intel Core i3 10105 or AMD Ryzen 5 3500. Performance-wise, these are quite a leap up from the minimum specs but both still sit on the low end of the general scale. The main change here is that both are quad-core processors rather than dual core, which should offer a shorter processing times in-game.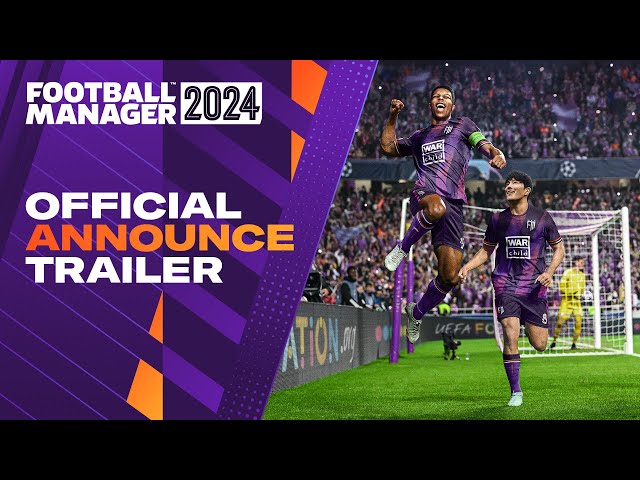 As for graphics, we'd go as far as to recommend the Nvidia GeForce 1660 or AMD Radeon 590. These offer far more graphical power than you need, but both a still adequate mid-range cards that can offer decent performance in more demanding titles. For an added boost, you can ensure you have at least 8GB of RAM.
The Football Manager 2024 download size is just a measly 7GB, so you won't need to do a massive storage cleanup prior to the FM 24 release date. However, upgrading from a mechanical drive to one of the best gaming SSDs will offer some notable performance boosts. It's especially useful if you already deal with long loading times in other games.
Take the Football Manager 2024 system requirements test over on PCGameBenchmark to answer the question… Can I run Football Manager 2024?