The Fortnite Avengers Endgame event is live and includes a set of Fortnite Endgame challenges with some very cool rewards to those who complete them all. The set of challenges are all tied to the Fortnite Endgame LTM, which is a PvPvE event featuring Thanos, an army of Chitauri, the Infinity Gauntlet, and four bits of kit from the Avengers crew. The goal for Thanos and his Chitauri is to collect all six Infinity Stones, while the Avengers crew simply have to stop them, claiming Avengers items from chests as well as tracking down a Mythic Avengers item to give them decent advantage.
Prolific Fortnite dataminer Lucas7yoshi has already revealed the full set of 12 Fortnite Avengers Endgame challenges that players can complete for various rewards. All you need to do is play the new LTM to progress through each challenge and earn rewards including XP boosts, stickers, sprays, banners, loading screens, and even the Quinjet Glider.
Previously, Fortnite challenges that are tied to LTM events have required players to buy a new skin, but while the Fortnite Item Shop features an official Fortnite Black Widow skin the two are not linked. That's good news if you've not got many Fortnite V-Bucks saved up.
Below you can view the challenges list pieced together from dataminer Lucas7yoshi. Bear in mind, as with previous seasons these challenges are time-gated, so you won't be able to rush through them all now.
Here are the Fortnite Avengers Endgame challenges:
Deal damage while hovering with Iron Man's Repulsors /1000
Collect Infinity Stones /3
Play matches of Endgame /7
Deal damage by throwing Thor's Stormbreaker Axe /1000
Deal Damage while flying with the Chitauri Jetpack /100
Eliminations in different matches of Endgame /5
Deal damage with Captain America's Shield /1000
Deal damage with the Chitauri Laser Rifle /500
Win matches of Endgame as a Chitauri or Thanos /3
Deal damage within 10s of grappling with Hawkeye's Bow /500
Deal damage with the Chitauri Energy Launcher /500
Win Matches of Endgame as the Hero Team /3
i don't feel like manually doing all this lol pic.twitter.com/y5DQhdtSvy

— Lucas7yoshi_ // Fortnite Leaks & News (@lucas7yoshi_) April 25, 2019
Complete any 10 of the Endgame LTM challenges and you'll unlock the exceptionally awesome Avengers Quinjet Fortnite Glider for free. It's also worth noting that the Endgame challenges will unlock every couple of days, so you can only complete the ones that have unlocked – you can check this in the challenges tab.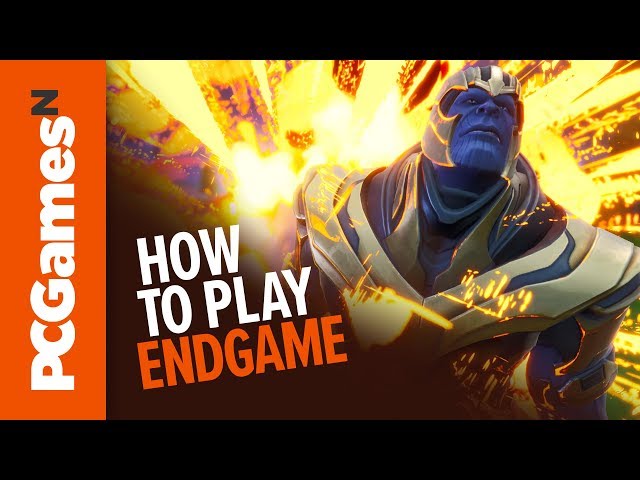 The Fortnite servers are live now, which has revealed the first few unlocked Endgame challenges. We'll update this guide to confirm the rest of these LTM challenges as soon as they unlock, but for now the datamine is accurate.