Fortnite is currently in blackout, and the world – or at least the game's fan legion – is waiting to see what it'll look like when the game comes back up. Early leaks suggested that the game would rebrand with a Chapter 2 heading on what would've been the Fortnite season 11 release date – and based on a leaked trailer, it looks like that's exactly what's happening.
The trailer is branded for the Fortnite Chapter 2 – season 1 Battle Pass, and it showcases a load of new features. It appears you'll be able to carry downed teammates, hide in dumpsters, swan dive into water, and use pogo sticks. The trailer shows off boating, and it even looks like there's a new fishing minigame.
The Battle Pass itself is also changing, but it's tough to guess at the full structure with just the brief look here. There are "new ways to level up," and it looks like you'll be upgrading medals across battle, scavenger, and survivor categories by getting eliminations, gathering loot, and harvesting materials.
We see a player reach level 127 during the trailer, and you'll be able to earn up to 1500 V-bucks as part of the progression.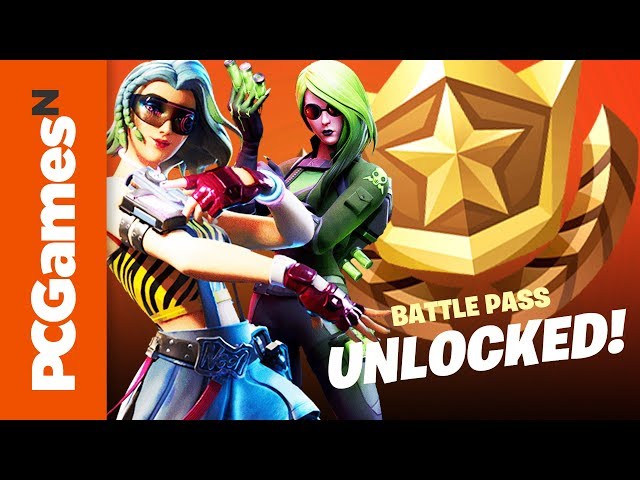 The leak originally comes via SkinTrackerCom on Twitter, but appears to have been removed by Epic on copyright grounds. For now, a mirror is available via Fortnite News.
For now, hundreds of fans are watching Fortnite do nothing on Twitch. It's been just about one full day since the game went down, but it looks like we'll see the results of the big event soon.