When is the Fortnite season 11 release date? Hoo boy, isn't that the question on everyone's lips right now. After some build up, Fortnite's map was pelted by a giant meteor and sucked into a big ol' Fortnite black hole – where it currently still lays. Chances are that this is a front while the game undergoes some downtime, but still we wait. The event drew a crowd of six million across Twitch, YouTube, and Mixer – making it quite the spectacle.
Unfortunately, that does mean that time is up if you haven't finished your season 10 Battle Pass. Fret not, though, as there's sure to be heaps of Fortnite skins and cosmetics to chase next season. While it does look like Fortnite is getting a bit of a refresh, we'd be surprised if Epic ditched its Battle Pass model.
As we've got a bit of a wait though, we've rounded up everything we know about the next season of Fortnite, whatever form it may take. So, to that end, here's what we know about the Fortnite season 11 release date and everything else coming next season.
When is the Fortnite season 11 release date?
Fortnite currently finds itself in a black hole and we don't know when it'll re-emerge. Chances are Epic is performing some backend maintenance as it prepares to usher in its new era. For now, sadly, we don't know the Fortnite Season 11 release date. We'll be sure to update this when we do though.
If you're looking for something Fortnite related to do you can play the Fortnite back hole minigame. To play, simply put in the Konami code: p, up, down, down, left, right, left, right, B, A, Start – or Enter, if you're playing with mouse and keyboard.
How much is the Fortnite Season 11 Battle Pass?
Astoundingly, Epic Games has never changed the price of its Battle Pass, so we're pretty confident that the Fortnite season 11 Battle Pass will cost 950 Fortnite V-Bucks for the base Battle Pass, or 2,800 V-Bucks for a version that instantly levels you up to tier 25. In terms of actual real money, that's £7.99 for the standard Battle Pass and £19.99 for the upgraded version.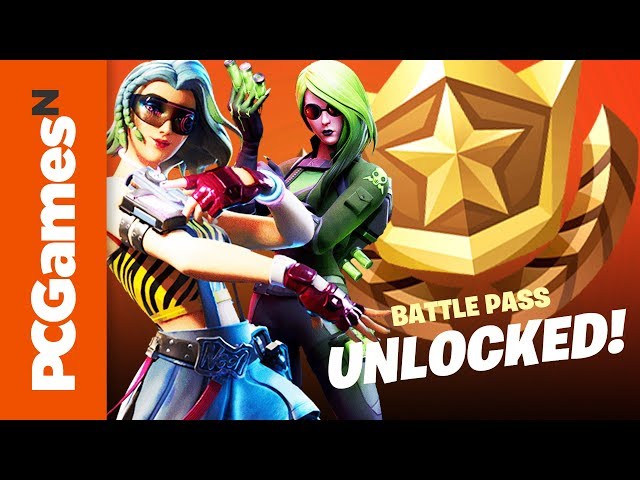 What will happen in Fortnite season 11?
Right now the story of season 11 is anyone's guess, but as ever there are plenty of rumours and theories doing the rounds. The most obvious culprit is The Visitor from season 4. Players found the Visitor's capsule in the meteor suspended in the air, and now it looks like the character has been meddling with mechs, stealing rocket parts from them, and has even established a lab in Dusty Depot.
There are also six Visitor recordings in Fortnite that make up the new Out of Time challenges. These offer little glimpses into the Visitor character, but still leave plenty of room for speculation. Better still, if you collect all of these and return the the Visitor console in Dusty Depot you can interact with it and it will play all of the tapes in the correct order.
Of course this doesn't really tell us what's going to happen next season, but it could give us a bit of an explainer to the black hole situation we find ourselves in.
Fortnite Season 11 Map
Fortnite's map has taken an absolute battering since Epic launched its battle royale variant. We've seen winter arrive on the west, sands from the east, and a meteor shower for good measure. Oh, and now it's stuck in a black hole. All of these changes have affected the map in minor ways over the course of several seasons, but the core experience has largely remained intact.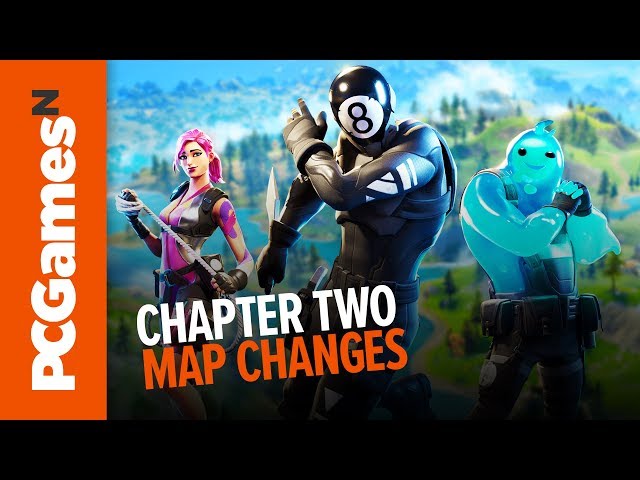 We had a hint that we would be in for a massive shakeup and a new map when prolific Fortnite dataminer Lucas7Yoshi dug up twelve as-yet-unseen location names. Sure, Weeping Woods, Slurpy Swamp, and Lazy Lake do sound similar to what has come before, but suggestions that a new map or a massive overhaul is on the way seem to be true.
Another leak suggests that the new map will feature boats and that next season will be called Fortnite Season 2. As spotted by Fortnite News, art was posted to the Italian iOS App Store early and depicts a trio of characters standing on the hill of a new map with boats in sight. We currently don't know what role they'll play, but it could well be a new type of vehicle.
Fortnite Season 11 gameplay changes
One of the most significant changes to come to Fortnite Season 11 will be skill-based matchmaking. Traditionally, Fortnite sees 100 combatants thrown together in a fight to the last person standing. Thanks to inbound tweaks, though, you should see yourself surrounded with players of similar skill.
Epic is also adding bots at lower levels to help ease newer players into the game. As you get better, the bots will start to disappear, and you'll be matched with human-controlled players.
And there you have it, everything we know about the Fortnite season 11 release date, new map, and gameplay changes. Naturally, there will be a lot of surprises and limited time events, too. All we have to do it wait and see.