Wondering where in Fortnite to find Claptrap's eye and how to return it to the pesky robot? If you're still upset that Borderlands 3 is exclusive to the Epic Games store then the new Fortnite X Mayhem event isn't likely to sit well with you. The latest promotional event for Epic's battle royale adds a new area to the map that's all themed around Pandora, the planet from the first two Borderlands games. The event bundles in a new skin and a set of Fortnite Borderlands challenges for players to complete in order to unlock XP or cosmetic rewards. These challenges, unlike the Fortnite missions list, are only live for a couple of weeks, so complete them sooner rather than later.
One of the most curious challenges in the set involves tracking down one of Claptrap's eyes, finding Claptrap, and placing the eye back in its socket. Naturally, there are two parts to this challenge: finding the eye is part one and giving it back to Claptrap is part two. You don't need to complete the whole challenge in one game in order to complete the challenge, so if you are eliminated after picking up the eye you just need to visit Claptrap in your next game to complete the challenge.
So, where can you find Claptrap's eye and return it to him in Fortnite? Stick with us and we'll show you exactly where to go.
Fortnite Claptrap's eye location
You'll need to head to the Pandora part of the Fortnite map, which is east of Lucky Landing and south of Paradise Palms in the desert biome. You're looking for a specific part of the huge area though, the southernmost tip of the desert area with a large mountain and a sizable settlement.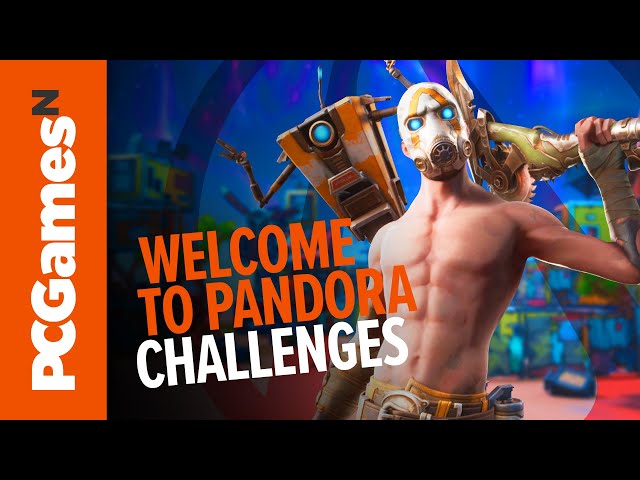 There should be a metal shack near the mountain, head inside, and look for a couch and TV in order to find Claptrap's eye. It also makes a buzzing sound to help you find it. The map below will mark exactly where to hunt, plus a marker for where to find Claptrap that is on the east side of Pandora.
Fortnite Claptrap location
When is comes to tracking down Claptrap himself, you need to find the road heading from Lucky Landing into the Pandora area. Follow this and you'll spot a giant welcoming sign with Claptrap next to it.
Simply interact with Claptrap in order to place the eye in its socket and complete this challenge. You'll get a cool Borderlands 3 bunny spray for your hard work. It's not quite the cool Fortnite skin that the Psycho skin is, but it's also totally free.