What are Fortnite missions? If you've dropped the cash on a fresh new Battle Pass for Fortnite season X, you'll find a new wrinkle to your challenges tab. This is one of many new additions to Epic's battle royale game, along with the B.R.U.T.E, a two-player mech with a shotgun and missile launcher at its disposal.
But missions in Fortnite appear to be a little different to your normal weekly challenges. According to the official patch notes for the tenth season, "missions are a series of thematic objectives that grant rewards. As you complete objectives, you'll earn Battle Stars, XP, and exclusive cosmetic items".
On the other hand, it seems like Fortnite Fortbytes are nowhere to be found. It was pretty time consuming to get the 100 little blighters, but it was certainly worth the work when it came to the new styles for the Singularity Fortnite skin. However, that doesn't seem to be the case this time as we have new Fortnite missions to tackle. So, here's everything you need to know about them and a full Fortnite missions list.
Fortnite missions list: how to complete your new objectives
Thanks to Fortnite leaker Hypex, we now have an idea of the kind of Fortnite missions for season 10 we'll be tackling, and how they work. As ever, though, take them with a pinch of salt, as they are subject to change.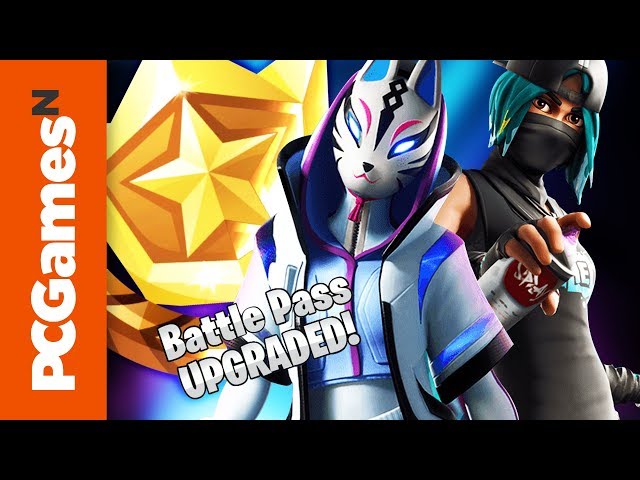 In the leaks we can see some of the challenges are clearly repeated, so they could just be placeholders before Epic decide what they'll actually be. That said we do know the Fortnite visit a Drift painted Durr Burger head, dinosaur, stone head statue challenge from Road Trip is correct and ready to complete. And the same goes for destroying Fortnite stop signs.
Here are the leaked Fortnite mission in full below:
Worlds Collide, Road Trip, Rumble Royale, Spray & Pray
Challenges #1! pic.twitter.com/olNNDobMl5

— HYPEX – Fortnite Leaks & News (@HYPEX) August 1, 2019
For some more help on the Road Trip mission, we have guides on finding the Fortnite lost spraycans, tagging different gas stations in Fortnite, and visiting graffiti-covered billboards.
A Helping Hand, Hot Drop/Smash & Grab, Blockbuster, Boogie Down
Challenges #2! pic.twitter.com/iBy4RA6qPR

— HYPEX – Fortnite Leaks & News (@HYPEX) August 1, 2019
Zero Point, Space Race, Knights of Honor, Level-Headed
Challenges #3! pic.twitter.com/xn8NZn5dCB

— HYPEX – Fortnite Leaks & News (@HYPEX) August 1, 2019
It also looks like the challenges will work a little differently than before. This time it looks like they are based around various themes, such as Worlds Collide, Spray & Pray, and Road Trip. There are 12 Fortnite missions in total, with 14 unique challenges in each – although that isn't the case for all of them – which all award Battle Stars and then bonus rewards such as XP and other cosmetics.
There's also a Prestige version of these missions, which are much more challenging and yield slightly less exciting rewards individually. However, complete the whole mission and you'll get some new cosmetics and styles for your trouble.
And there you go, an idea of the kind of Fortnite missions we can expect over the course of Fortnite season X. All that's left is to wish you a happy Fortnite day – we'll see you on the ever-changing battlefield.