What did the Fortnite stop signs ever do to you? Either way those helpful road safety signs are going down as they're the target of one of the shiny new Fortnite season 10 challenges. Of course, the new season has repackaged its Battle Pass challenges a little so really we should be saying Fortnite season 10 missions, as this challenge can be found inside the Road Trip Fortnite mission tab.
So what do you need to do to tick off this objective? Simple: destroy 10 stop signs with the Catalyst outfit. These are red road signs shaped like an octagon and should be very easy to spot on roads and even easier to destroy with one hit from any weapon in the game. You'll also need to be wearing the Catalyst outfit the whole time, which is one of the initial Battle Pass reward skins.
So, where can you find all Fortnite stop signs? As you need to destroy 10 stop signs for this mission, you'll need to head to keep an eye out on the roads and streets of Fortnite's map. In particular, look for any intersections and large named locations as these have far more stop signs. By far the best spot to search is in Pleasant Park, in particular by crosswalks. Below we'll list where you can find 10 of these signs to destroy for sweet, sweet Battle Pass progress, which should help you unlock a few more of the best Fortnite skins.
Fortnite stop signs
Two Fortnite stop signs can be found in the older suburban portion of the Mega Mall area. One Fortnite stop sign can be found in Paradise Palms. A whopping 13 Fortnite stop signs can be found in Pleasant Park. Of course, with so many of these crammed into on little spot you may be wondering where specifically they are in Pleasant Park, so we've gone ahead and marked them down on a map you can view below.
As you you tick off all of the Road Trip challenges you will unlock the Prestige version of the mission, which tasks you with destroying seven Fortnite Stop Signs in a single match. For this one you'll want to land in Pleasant Park ahead of the pack and stick to the North side of town where you can easily find eight stop signs. Try this in Team Rumble if other players are making this tricky for you, as at least you can respawn.
Here's a quick video showing off all the new Battle Pass skins and cosmetics: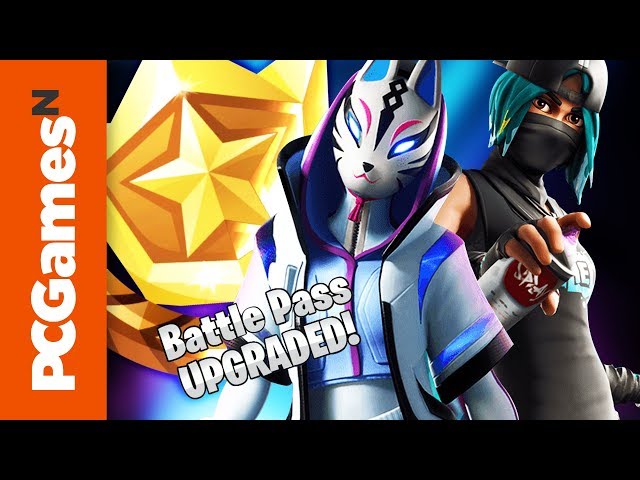 We're still searching other named locations to check if there are more Fortnite stop signs out there, but as you only need to destroy 10 the list above should suffice.