Epic Games is no stranger to crossing over musicians like Ariana Grande and Travis Scott with its battle royale game, and now a Fortnite The Kid Laroi event is coming to the island with new and exclusive music, skins and cosmetics, and even a tournament with plenty of rewards.
We've already seen the likes of Travis Scott and Ariana Grande in Fortnite, so seeing The Kid Laroi come to the multiplayer game in the Icon Series continues the Epic Games tradition of pushing the boundaries of what video games can do.
This Fortnite The Kid Laroi event is called "Wild Dreams," and will add the new Afterparty Island to the game that offers "an immersive sonic experience" and exclusive music from the artist themselves. The Fortnite Kid Laroi Wild Dreams event runs January 26 to April 27, and you can access the new island through the discover screen or the code 2601-0606-9081.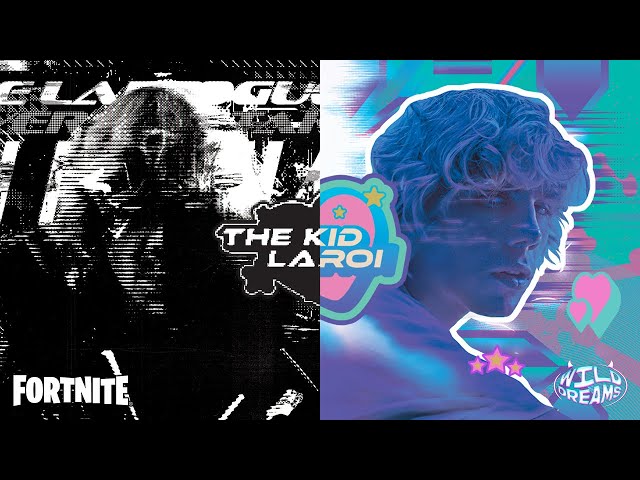 There's actually another island too called The Kid LAROI's Wild Dreams Afterparty which will also be available starting January 27 to April 27, which can be accessed with the code 4294-0410-6136.
Three unreleased songs and The Kid Laroi's new track 'Love Again' will be on the island, and you can get two outfits based on the musician starting January 26 as well. There are also some emotes and a lobby track in Fortnite based on The Kid Laroi, and there's even a tournament coming to Fortnite too.
The Kid Laroi Cup is a dupes zero build tournament available on January 24, and the top point earners unlock The Kid LAROI Outfit (+ Get My Bag Back Bling) and The Rogue LAROI Outfit (+ Tragic BLADE Back Bling/Pickaxe) early, with anyone getting at least eight points also getting the LAROI Banner Icon and the LAROI's Smile Emoticon. Specific times and rules for your region can be found in the in-game Compete tab.
If you're playing Fortnite and are curious about the next season we've got everything you need to know about the Fortnite Chapter 4 Season 2 release date, alongside a breakdown of all the key locations in the Fortnite Chapter 4 season 1 map to help you get the edge when dropping in.