Want to know everything about the Fortnite Chapter 4 season 2 release date? Now a fragmented husk of its former self, the island was destroyed following the invasion of The Nothing and their Chrome herald. It seems that, for now, at least, relative peace has returned. However, the map wasn't the only thing to change, with new mechanics altering how to win the game.
If Fortnite Chapter 4 season 2 is anything like the free PC game's current season, then get ready for some mega new mechanics, such as Fortnite augments that give players perks in the heat of battle. Of course, you can also ride Fortnite dirt bikes, slurp on Fortnite Slap Juice, and open Fortnite Oathbound chests for all the current game-breaking weapons. Here's what we know about Fortnite Mega.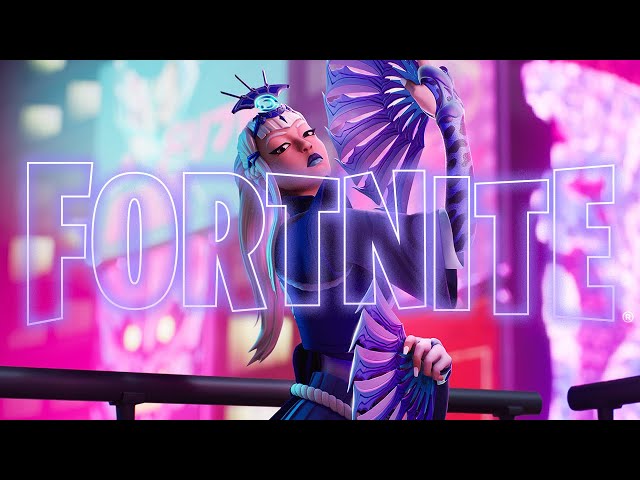 Fortnite Chapter 4 season 2 release date
The Fortnite Chapter 4 season 2 release date is March 10, 2023. Downtime for the launch of Fortnite Mega is scheduled at 7am UTC, so be sure to check out the cinematic trailer that's set to go live four hours prior.
Fortnite Chapter 4 season 2 leaks and changes
Now we can confirm these Neo-Tokyo rumours, previous leaks from the likes of ShiinaBR and Hypex could well be right (as they usually are!), so here is what we can expect from the new season:
Return of Lucky Landing point of interest, though it could be a newer version.
A new Neo-Tokyo-inspired point of interest.
Futuristic motorcycles.
A new pistol and shotgun.
Glowing mobility tubes you can slide.
In addition, we also have some more details from iFireMonkey to add to that regarding mechanics:
Players can now wall run and kick off walls.
There is a new Katana-style weapon that is not a pickaxe.
Fortnite augments are returning for the new season, and we have 15 of them confirmed:

Amphibious Assault
Charge Knock Armory
Dignified Finish
Dumpster Diving
Grind Rail Heal
Hunters Armory
Light Ammo Recycle
Medium Ammo Amplified
Pizza Party
Shotgun Recycle
Relentless
Reload On Empty
Slap Medic
Smooth Slide
Treasure Hunter
Another source of hints from recent patches has been Epic Games founder and CEO Tim Sweeney, who occasionally tweets cryptic clues about upcoming seasons.
So far, we've heard a few things from him. The first was a tweet that said, "Next year on iOS!". This follows the battle royale game being removed from Apple's app store and a subsequent lawsuit filed against the multi-million dollar corporation. This lawsuit has now ended, but in response to the filing, Sweeney tweeted that "Fortnite will return to the iOS App Store when and where Epic can offer in-app payment in fair competition with Apple in-app payment, passing along the savings to consumers." It's currently unknown if an agreement has been reached since the September 2021 ruling.
Mustard has recently tweeted a cryptic video of the coastline, as well as changed his profile significantly. His banner image is now that of arctic scenery, his locations as 'The Frozen Place', and his profile picture of hands.
The other big thing we know right now is that Fortnite Creative 2.0 won't be coming in the next few weeks. Tim Sweeney, Epic Games founder and CEO, replied to a tweet asking about an update to say that the company is "now targeting March."
Fortnite Chapter 4 season 2 skins
Several of the Fortnite Chapter 2 season 2 battle pass skins have now been leaked. We also now have the confirmation from ShiinaBR and Hypex that the licenced skin at the end of the Chapter 4 season 2 battle pass is Eren Yeager from Attack on Titan.
Fortnite Chapter 4 season 2 collaborations
With the confirmation that there will be an Attack on Titan-themed skin coming to Fortnite through the battle pass, it's clear that a wider collab will also be happening during the new season.
We also now know that a new Star Wars collaboration will happen during the new season and allows players to use Force powers in addition to lightsabers.
Finally, according to ShiinaBR, there will be a new Resident Evil collaboration, with Leon Kennedy and Claire Redfield as the new skins. With the Resident Evil 4 Remake release date around the corner, this will likely happen sooner rather than later.
That's all we've got for the Fortnite Chapter 4 season 2 release date, trailers, and collaboration. That said, the current season is in full swing and has plenty of new features. Catch up on the latest changes to the Fortnite weapons roster and alterations to the Fortnite map to get the edge on the competition ahead of the latest update.