Freeman: Guerrilla Warfare caught my eye a while back during its lengthy stay in Steam's Early Access program. The promise was a combination of tactical first-person shooting action with the squad leadership elements of the Mount & Blade games. It was one I figured I'd circle back around to once it had time to bake a while longer, and suddenly, that time is now.
If you've played Mount & Blade Warband, you'll feel right at home with Freeman – once you get the hang of all the newfangled firearms. There are the modern guns you'd expect to find in any military-themed shooter these days, along with various camouflage accessories, body armors, helmets, and other gear. But instead of simply collecting these for yourself, in Freeman you use them to outfit a whole squad of mercenaries, who you'll command in pitched battles.
Just like in Mount & Blade, you'll split your time between a high-level strategic map and the boots-on-the-ground first-person perspective of weapons-hot fighting. You'll need to fight in order to secure money, supplies, gear, and access to new mercenaries to fill out your faction's fighting force, and as its leader you'll need both shooting skills and real-time strategy chops to survive.
Here's a trailer: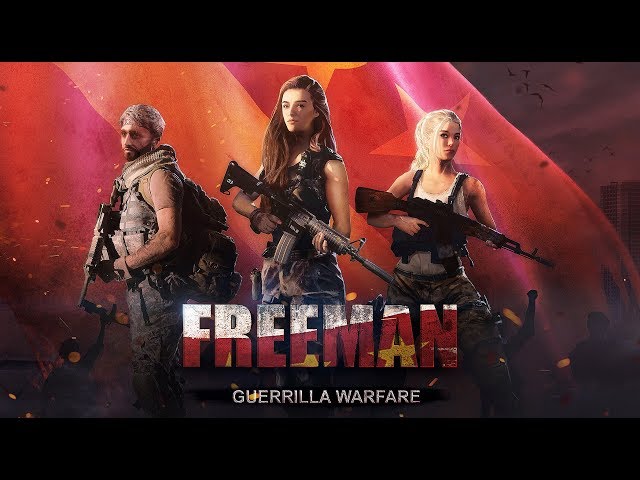 Sure, Freeman might look a little dated by today's standards, but it's no slouch in terms of action, and it's stunning to see how far the game has come since its initial days in Early Access. You can actually compare the builds, as the developers have uploaded the first alpha version they released to the public in a separate branch on Steam.
We've still got a while to wait before Mount & Blade II: Bannerlord sets foot in Early Access, and Freeman: Guerrilla Warfare is perfect stand-in for long-time fans of that franchise. And if you imagine yourself as being a sharpshooter, here's your chance to see how well you can lead, too.
The full changelog for version 1.0 can be found on Steam.