Gears 5 has a brand-new multiplayer mode. Escape pits three players against a whole bunch of monsters in a race against the clock, and was announced at Microsoft's E3 2019 conference.
The new mode can be played either online or in local co-op, meaning it'll be great if you want a frantic evening with your friends. To succeed, you'll need to make your way through a Hive, with a deadly venom bomb trailing behind you. In front, there'll be a whole bunch of Swarm to fight your way though.
According to a report from IGN, Escape features three class-based characters. Scout Lahni has an electroblade that lets her stun and damage enemies. Support Keegan creates a zone where allies can regenerate ammo, and tank Mac holds an impenetrable shield in front of him, in a manner that sounds similar to Overwatch's Reinhardt. Each player can level up each character individually, equipping skill cards that can be upgraded to ensure that they're even more useful in battle, and allow you to express your mastery with a particular skill-set.
The three new characters are all 'Hivebusters' – a new subset of the Gears universe who are tasked with heading out to eliminate Hives. For now, they're the only characters available, but new arrivals from throughout the world of the game will gradually make their way to the new mode.
You can check out the trailer for Escape below: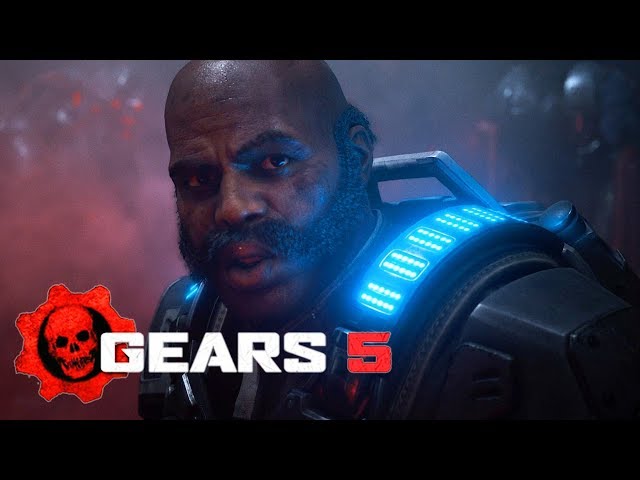 There was little other detail on offer – apart from the Gears 5 release date, of course. The latest outing in the series launches on September 10, but you'll be able to play early with the Ultimate Edition, or the newly-announced Xbox Game Pass Ultimate.