When is the Gears of War 5 release date? Microsoft has revealed plenty of gameplay details and cinematics, so we're ready to dive in. We just can't wait to get stuck into the reptilian humanoids that are the Locust Horde once again in The Coalition's upcoming third-person shooter.
We were pretty sure that Gears 5 was on its way long before it was revealed, too. The Gears of War 4 ending paved the way for a sequel, for a start. But then Phil Spencer hinted that it would happen in January 2018 and, well, it's one of Microsoft's largest and most important IPs. But that doesn't mean we're any less excited now it's been fully announced.
E3 has proven to be an excellent source of information when it comes to Gears 5 news. This year we got more story hints alongside a peep at the new Escape mode, which gives us the option to play as one of three classes and tasks us with, well, escaping after setting off a venom bomb. There's certainly a lot going on, so here's everything we know about Gears of War 5.
Gears 5 release date
It's been three years since we've had our hands on a Gears of War game, but fret not – the Gears 5 release date is September 10, 2019 here's how to play Gears 5 before it comes out.
You can log on four days early if you have the game's ultimate edition, or if you subscribe to Xbox Game Pass Ultimate.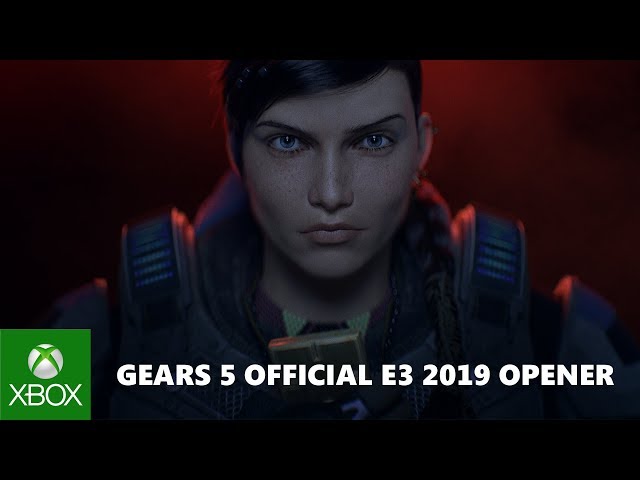 Gears 5 trailer
E3 2019 spoiled us for Gears 5 trailers, and you can catch the main one above. It's somewhat story-focused and features protagonist Kait Diaz who's torn between her "duty to her squad and a mysterious pull to her sworn enemy, the Swarm".
This duality is explored in the trailer as her face contorts with images of her squadmates before we get some text that says 'bound by blood'. A bit on the mysterious side, sure, but it looks like Gears 5 will explore some heavy themes of loyalty, family, and power.
Gears 5 story
From what we can tell in the first Gears of War 5 trailer it seems matters aren't going well for Kait. Haunted by visions and the death of an unseen male character, Diaz refuses to obey orders and heads out "back to where it all began" in search of answers.
From this footage, it seems that Diaz will command a greater focus in Gears 5 and will be a playable character for at least part of the game. The latest Gears 5 campaign trailer reveals more details on the story, and shows Kait haunted by dreams of a large creature with thick limbs and razor sharp armour protruding from its head, as she says, "I need to kill it," as well as featuring Cole in a mech suit. You can watch the Gears 5 campaign trailer below.
Gears 5 gameplay
We won't simply be seeing the return of massive weapons and brutal, blood-soaked finishers: we'll be doing much more of it, and better. The Coalition claim that this is the biggest Gears of War game ever, whether that's the campaign, PvE, or player-vs-player modes. Chances are we'll also be spending more time than ever taking armoured, ogre-like monsters and fleshy turrets out with massive mace-like melee weapons and machine guns.
Later in the first Gears 5 trailer we can see what appears to be stealth gameplay as Kait sneaks up on robotic foes. If Gears of War 5 does have stealth gameplay it would add a nice bit of nuance to the typically loud, guns-blazing FPS approach we're used to from the series.
Related: Give the best FPS games on PC a shot
We'll also be getting a new gamemode: Gears 5's 'Escape' mode tasks us with escaping a big ol' bomb blast while swatting away hordes of baddies. Escape mode features a custom map builder, which lets you play dungeon master and set all kinds of devious traps for your pals to navigate.
Gears 5 Horde mode is back, with a new feature – character abilities. These abilities push characters to the forefront of Horde mode, so character's aren't just defined by the weapons they carry. Gears 5 Horde mode adds energy taps that change the dynamic of the game, so you have to seek out and capture energy taps around the map instead of staying in the same defensive position over 50 waves. You can check out the new and improved Horde mode below.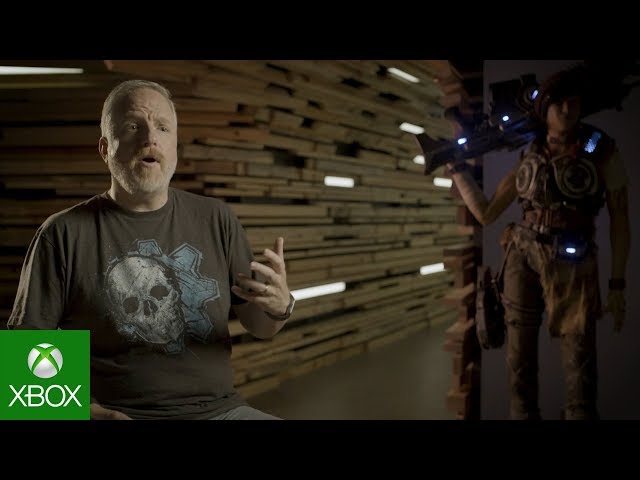 Gears of War 5 is going to look and play better than ever, too. While The Coalition are aiming for 4K 60 fps on consoles for the first time, Gears of War 5's PC performance will be built with our home platform in mind. Studio head Rod Fergusson has promised that the grisly shooter is being made "from the ground up for PC" as will be adding the options and home comforts we're used to.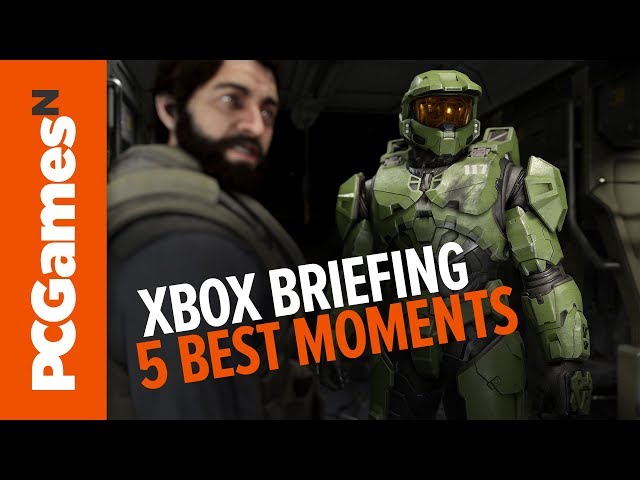 GEARS 5 PRE-ORDER
Predictably, you'll get a slew of goodies for pre-ordering Gears 5. Pick up your pre-order before September 16 and you'll unlock the Gears 5 Terminator DLC which lets you play as The Terminator or Sarah Connor. Why not, eh?
Gears 5 PC specs
Take the Gears 5 system requirements test over on PCGameBenchmark to answer the question… Can I run Gears 5?
minimum
CPU: AMD FX-6000 series / Intel i3 Skylake
GPU: AMD Radeon R9 280 or RX 560 / Nvidia GTX 760 or GTX 1050
VRAM: 2GB
RAM: 6GB
recommended
CPU: AMD Ryzen 3 / Intel i5 Skylake
GPU: AMD Radeon R9 280 or RX 560 / GTX 970 or GTX 1660 Ti
VRAM: 4GB
RAM: 8GB
ideal
CPU: AMD Ryzen 7 / Intel i7 Skylake
GPU: AMD Radeon VII / Nvidia GTX 2080
VRAM: 8GB
RAM: 16GB
HDD: SSD
Plenty of flexibility there should you need it, of course these PC specs for Gears 5 don't cover what performance you'll get, so don't go expecting a smooth 60 fps with a GTX 760 or R9 280 in your rig.
And there you have it, everything we know about the Gears of War 5 release date, gameplay, and story. As more information comes out, we'll collect it all here so you don't have to sprawl the web.