Ghost Recon Breakpoint raids are part of the confirmed post-update launch plans for the next Tom Clancy game. Post-launch plans for Ghost Recon Breakpoint, include additional classes for your character, fresh story content, events, and four-player raids. Post-launch support for Ghost Recon Wildlands is still ongoing two years after its release, so it's not surprising to learn that Breakpoint will have a robust content pipeline.
Operation Greenstone will run through to January, 2020. This is the first episode planned for Ghost Recon Breakpoint, before episode two kicks off in February, 2020. The first Ghost Recon Breakpoint raid, Project Titan, is a dramatic departure from Auroa, and transports you to Golem Island 'to test your skills against lethal opponents.'
Raids are a four-player co-op feature, already seen in Destiny, The Division 2, and planned for Borderlands 3. They are intended to be a challenging co-op experience that pits you against stronger enemies with your team to earn some of the best rewards in the game. Ghost Recon Breakpoint raids will be free for all players and have exclusive rewards. Raids will introduce new rules each week to keep things fresh and challenging for you and your team.
Ghost Recon Breakpoint raids release date
Although raids are available to players that reach a 150 gear score, raids aren't live, for now. In a teaser trailer below, Ghost Recon Breakpoint raids will be live on 28 November, 2019 for you and your team to take on this challenging new threat on Golem Island.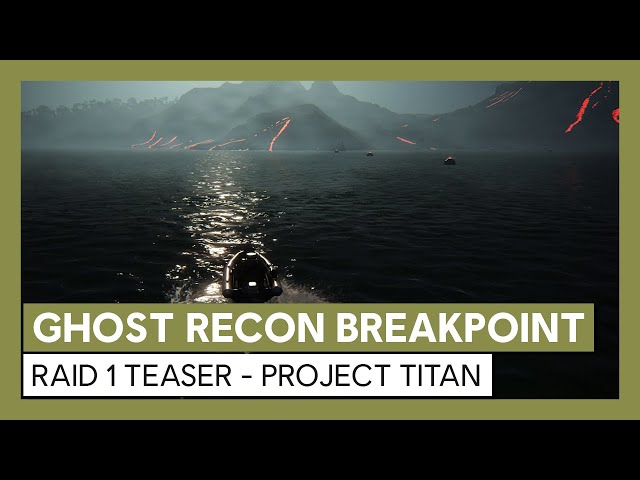 how to unlock raids in Ghost Recon Breakpoint
Raids in Ghost Recon Breakpoint require you to be at the gear score 150. You can do this by changing your gear and improving your weapons in Ghost Recon Breakpoint. Although, you don't need to complete the main campaign to join a raid, it's worth noting that raids are not live yet. To unlock raids in Ghost Recon Breakpoint as well as being the 150 gear score, you'll need to speak to Jericho in Erewhon. She'll be sitting at a desk in front of a laptop, and by sparking up a conversation she'll tell you about Golem Island and raids.
Ghost Recon Breakpoint raids golem island location
Ghost Recon Breakpoint's Golem Island can be found northeast of the map masked by clouds. We don't recommend trying to make your way there just yet, as a swarm of drones will kill you almost instantly. Golem Island looks like it has a few interesting locations, as well as some large structures, and a bivouac for fast travel.
Along with the raid launch, Ghost Recon Breakpoint endgame updates and a live event called The Terminator will be coming mid December – end January.