Ghostbusters: The Video Game launched in 2009, a time when movie tie-in games were more often than not meant only as promotional pieces for the films themselves. Not Ghostbusters, though. For this, Saber Interactive actually reassembled the core cast from the 1984 film. And just like the apparitions its heroes hunt, it's back now, remastered for modern systems with a fresh new coat of ectoplasm.
It seems impossible, but Ghostbusters: The Video Game is actually pretty damn good. That's helped in no small part by the writing, which was done with assistance from Dan Aykroyd and the late Harold Ramis, who wrote and starred in the original movie. Along with Bill Murray and Ernie Hudson, they reprise their roles as Manhattan-based 'paranormal investigators' in the game, giving the whole thing a rather shocking degree of authenticity.
You're a new recruit on your first day on the job at the Ghostbusters' firehouse headquarters, and as the newbie you're on the receiving end of a constant barrage of zingers from Murray's Peter Venkman. After running a few errands around the station to get a feel for things, you get your very own proton accelerator pack and it's off to snag some poltergeists.
Here's a fresh new launch trailer: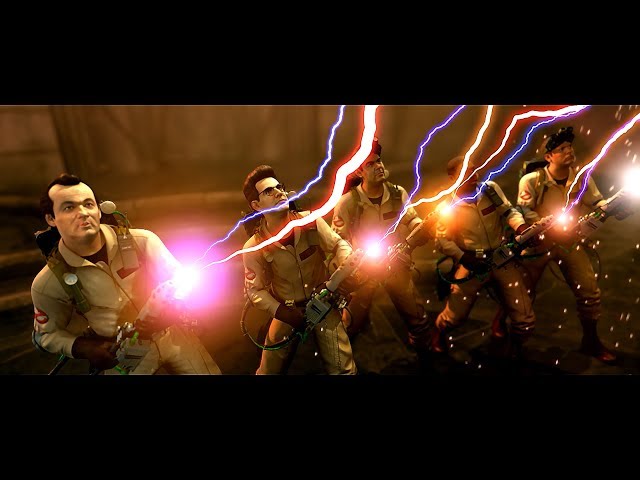 For fans of the franchise, this is an essential entry. It's an all new script by the original writers, it's actually funny, and there are even a few sequences that are genuinely spooky. The library level near the beginning, for example, serves up some real Blair Witch-style creepiness.
Ghostbusters: The Video Game Remastered is available now on the Epic Games Store. The original version was previously available on Steam but has since been de-listed. You can find out more at the official site.