Between GTA 3, Vice City, and Grand Theft Auto San Andreas, it felt like the Rockstar sandbox game never could and never would put a free-roaming foot wrong. But then came GTA Definitive Edition. Over a year since Grand Theft Auto DE launched, we're still waiting on bug fixes from Rockstar (and maybe a Red Dead Redemption 2 update, while they're at it). Nevertheless, GTA Definitive Edition is now on the Epic Games Store, after its recent arrival on Steam. It's still buggy, but it's going for cheap, so might be worth another try as we wait – and wait – for the GTA 6 release date.
GTA Definitive Edition is on the Epic Games Store at a 50% discount, meaning you can get all of the original Grand Theft Auto trilogy for $29.99 USD (£29.99 GBP). Like the Steam version, which arrived back in January, this new iteration unfortunately does not come with the substantial Rockstar patch we've been waiting for, meaning that many of the original technical issues likely still remain.
Regardless, with GTA Definitive Edition now available on a variety of PC storefronts, it might prompt Rockstar to give it a bit of a polish. Here's hoping.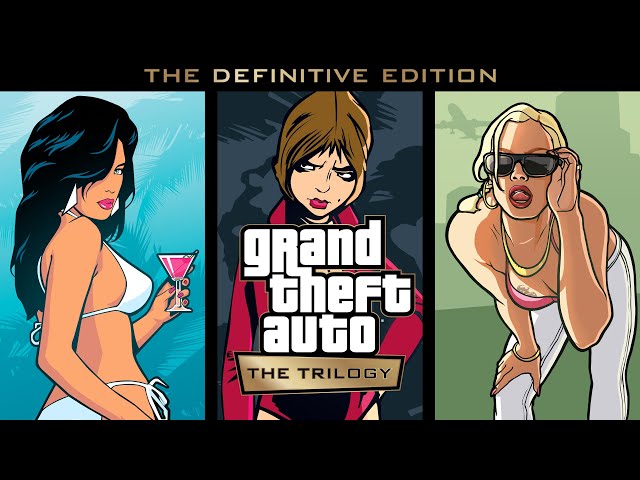 GTA 3 is probably the most stable of the re-releases, with texture clipping and janky character models mostly affecting Vice City and San Andreas. Nevertheless, the original, eye-hurting rain effects from SA have been fixed, and there's still plenty to do in the open-world series thanks to regular GTA 5 updates.
GTA 6 should hopefully be on its way sooner rather than later as well, though Red Dead Redemption 2 fans are unlikely to get much substantial new content, with the last major update for the western game still Blood Money from 2021. If Rockstar is throwing everything at the new Grand Theft Auto, in neglect of some of its current games, that, arguably, is a worthwhile trade-off. We'll just have to see when the first GTA 6 trailer arrives.
Check out some of the best GTA 5 mods if you want to inject fresh life into Los Santos. Alternatively, play as a cop, paramedic, or basically anything else you can think of courtesy of the best GTA RP servers.