Solid Snake probably gets pretty hungry in between taking down the latest version of Metal Gear and preventing nuclear apocalypse. So what does a guy like that eat? Probably a lot. Thanks to Cameo, we now get to hear what it might sound like if Snake placed Big Smoke's massive fast food order from Grand Theft Auto: San Andreas.
Cameo is a site where celebrities can offer fans personalized messages for a fee. Say you want Winston from Ghostbusters to wish your dad a happy birthday? Well, for $100, you can hire Ernie Hudson to do just that.
As it turns out, Snake's voice actor David Hayter has a Cameo profile, and as Kotaku reports, a fan named George Salonikh decided to hire him to record Big Smoke's fast food order. It's a classic Rockstar gag – Big Smoke rattles off a highly specific list of combo meals, along with adjustments, as if he's ordering for a whole baseball team. He caps it off with "and a large soda," implying it's all meant as a single meal.
Here's the YouTube version of Hayter making the same order, as Snake: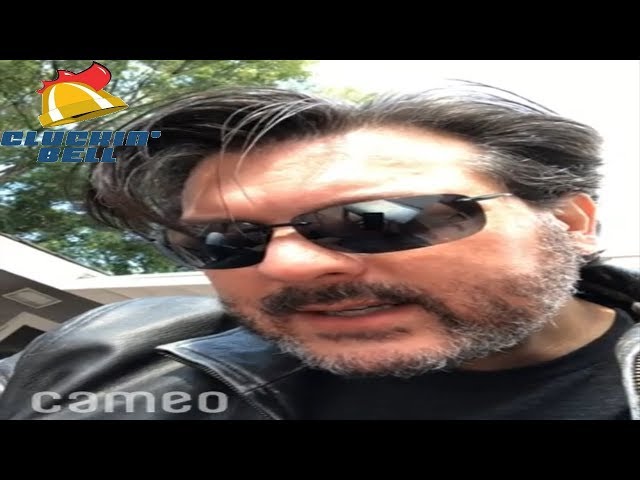 Two things. First, Hayter is 50 years old and his hair looks badass. Second, given the number of utterly batshit lines he's had to read working with Hideo Kojima, this doesn't actually sound all that weird. It's just cool.
Silent killers: The best stealth games on PC
Hayter takes Cameo requests for $65 a piece, and he's recorded messages (as Snake) for people graduating from university, a get-well wish for an information security technician who was ill, and a couple just thanking players for helping him defeat Metal Gear.
Rob Wiethoff, who played Red Dead Redemption protagonist John Marston, and Ned Luke, who played Michael De Santa in Grand Theft Auto V, are also available to book on Cameo, if you're in the market for custom messages from Rockstar cast members. Seems like someone ought to hire those guys to do lines from Sons of Liberty.