How many casino missions are there in GTA 5? While the gleaming, glamorous exterior of the GTA Diamond Casino and Resort looks stable and open for business from the outside, the reality is anything but. That's where the GTA Online casino missions come in: this gambling Mecca is under threat from a devious Texan outfit that would like nothing more than see the entire enterprise go up in smoke, and it's up to you to stop them.
But not before you've had a go on the roulette tables, of course. The GTA casino update sees not just special GTA 5 casino missions hit the game, but also gambling games and some of the hottest – and vertigo-inducing – real estate in Los Santos. But, if you want to get the Diamond Resort's narrative, you'll have to pay the hefty GTA casino price to get VIP membership, first.
That special status in the gambling house gives you access to the full GTA casino missions list and a chance at unlocking the Enus Paragon R Armoured vehicle in GTA Online. Then, if you keep spending the cash on VIP membership, you'll be able to store it with your many other GTA casino cars in an exclusive garage. But, before that, we're going to show you what missions you can tackle, how to host them, and where to pick up your new set of wheels.
How to start GTA casino missions
Now that you've paid your way to become very important – to the casino's finances – you can buy the Master Penthouse, if you didn't get it for free by linking your Rockstar Social Club account to your Twitch Prime one.
Then, after watching the relevant cutscene, wait for around ten minutes for a phone call from casino owner Agatha Baker inviting you to start the first mission. Some players think this wait means that the GTA casino missions not working, but you need only be patient and have a look around the resort to kill some time.
GTA Casino missions list
The conclusion of your phone call should trigger your first mission map marker 'AB' for Loose Cheng. There are six GTA casino missions in total to complete from here before you can get the GTA Online Enus Paragon R (Armoured). You can complete them on any difficulty, but you will need to be the host for each of them. Here they are:
Loose Cheng
House Keeping
Strong Arm Tactics
Play to Win
Bad Beat Casino
Cashing Out
How to host GTA casino missions
To be the Leader and host GTA Online casino missions you need to start the game as an invite-only session. Then when you launch missions, you should be the host. If you find yourself in a pre-mission screen you may be joining another host's game, so quit out and restart if you're really determined to get the armored Enus Paragon R.
Equally, if you just want to get on with the missions and are not bothered with the car right now, you can just play through the missions and then replay them as the host by selecting them from the Rockstar jobs menu. There'll be plenty out there who are set on playing as the host, especially at the beginning, so a spot of patience could serve you well.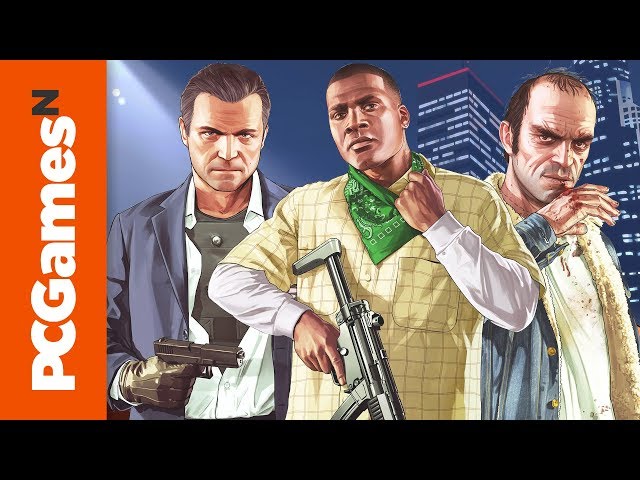 How to get the Armored Enus Paragon R car
You'll know when you've successfully completed all casino missions in GTA 5 as Leader because the 'Full House' award will pop, and you'll be given $100,000 more to transform into chips at the casino. But you're not here for that: Baker also texts you to say that a special car has been dropped off for you at the docks.
The GTA Enus Paragon R Armoured location can be found at the docks to the southeast. You should see a question mark icon appear on your map. An as-yet-unliveried, black version of the car can be found surrounded by some large cranes, ready for you to drive away.
And there you go, that's how to complete casino missions in GTA Online to get the Armored Enus Paragon R. The process shouldn't take you too long – certainly not as long as collecting all the hidden GTA Playing Cards – if you already had the funds or Twitch Prime membership to get you started, so you'll be able to start shooting your hidden machine guns from your new bonnet in no time.
GTA Casino secret missions
You don't need to do these GTA Casino secret missions to earn the Armored Enus Paragon R, just so we're clear. Treat these as extra missions to do and get a kick out of.
Damage Control
To start the Damage Control secret mission you're going to need to get drunk. Head to the main casino bar or the bar in the penthouse suite if you have it. Order a Macbeth Whisky Shot, and you'll blackout. If you're lucky you'll wake up on the side of the road and the casino owner, Ms Baker, will ring you up to lambast you for your drunken antics. If that happens, the Damage Control secret mission will start. If not, you'll need to keep drinking to get this secret GTA casino mission. The mission itself is straightforward, simply take the truck you stole back to the casino before time runs out.
Under the Influence
Coincidentally, this one also involves getting drunk. This time, though, you can drink at any bar, but you don't want to blackout. Once your tipsy, give the casino owner a ring and hit the Request Work option. This one also has an element of luck – it is tied to the casino after all – but if you win out, you'll trigger the secret GTA casino mission. To complete it, all you need to do is take a vehicle to a client. The catch is that the vehicle is on the police's wanted list, so expect some resistance.