GTA Online just got a whole lot classier, with the GTA Diamond Casino now open for business. Following an update hiatus, it seemed like the untouched part of the GTA map had been forgotten. But, that's all changed with this new addition to the Los Santos skyline. So, dust down your glad rags for the opening of the GTA Diamond Casino and Resort.
The promise of sophistication and experiences you won't find anywhere else; everyone is welcome at the GTA Online Casino, a place 'to let go of your inhibitions and your sense of the passage of time'. You can stay in one of the luxury hotel suites, go big at the blackjack table, shop in the casino store, or lounge around watching horse racing with friends. The GTA Casino update aims to provide 'high-end entertainment' focusing on creating a space with endless possibilities, for those rich enough to afford it.
Here's everything we know about the GTA 5 Casino update, including a release date, trailer, and what you can expect to find on the casino floor.
GTA Casino release date
The GTA Casino release date is July 23, 2019 – in other words, right now. The GTA casino update time was before 11am GMT (6am ET / 3am PT. The Diamond Casino and Resort has been promised for six years, but it has finally opened its doors to players. If you're struggling to find it, here's where to find the GTA Casino location.
GTA Casino trailer
The GTA Casino trailer below showcases the different activities available, including the lucky wheel and rows of slot machines. The trailer also gives us a first look at the first of the GTA casino missions where you'll heroically save the casino from the evil clutches of a Texan family looking to destroy it for profit.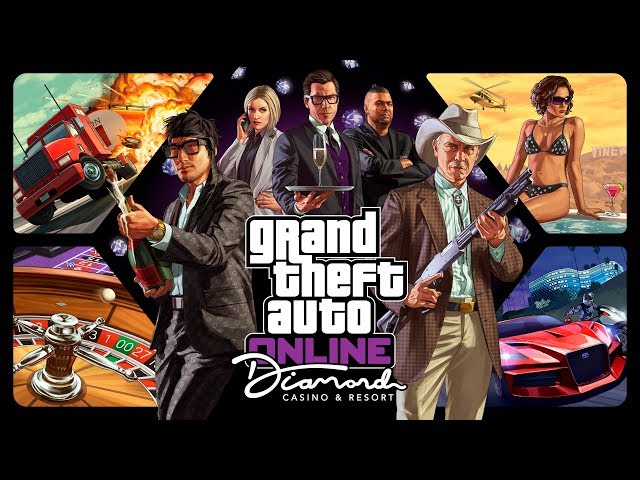 GTA casino games
The casino floor promises to be a place to relax, unwind, and gamble the night away, whatever GTA casino price you're willing to invest. If your thing is sitting at the bar nursing a martini and watching people lose their money, or just betting it all on red, it's there for you. Here's a list of all the activities available at the casino:
Three Card Poker
Blackjack
Roulette
Slot machines
If you're feeling lucky, you can spin the Lucky Wheel for a chance to win an array of prizes including chips, cash, clothing, GTA casino cars such as the new Truffade Thrax supercar. If you like things a little more low key at the, virtual horse racing is available in a separate lounge.
Diamond Casino chips cost $1, with a cap for standard membership holders of 20,000 chips a day and 50,000 for VIP memberships.
GTA casino memberships
GTA casino memberships can be purchased in the foyer of the casino, or the VIP membership becomes available along with the purchase of a penthouse suite.
Standard membership

: GTA$500, includes 5,000 casino chips

VIP membership/silver status:

Available with a Diamond Casino penthouse

Gold status:

Granted once the second mission 'House Keeping' has been completed, this unlocks the Truffade Thrax

Platinum status:

Complete five missions for head of operations, Agatha Baker, to unlock exclusive accessories and open missions in the city

Diamond status:

Complete and host all missions to receive the Enus Paragon R Armoured vehicle. Complete all missions hosted by another player to receive the Annis S80RR supercar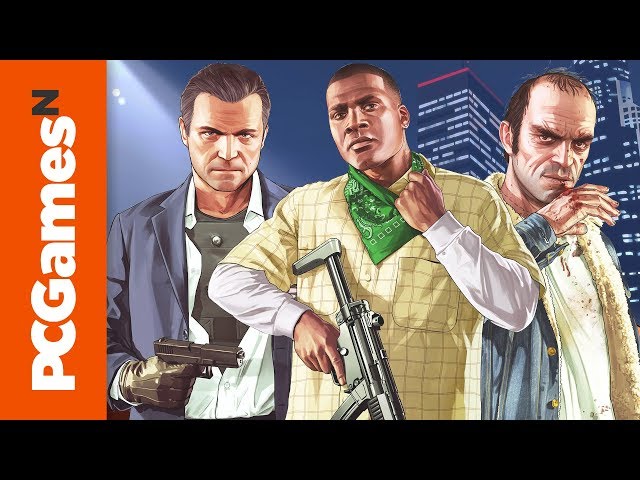 GTA penthouse suites and upgrades
Now, who doesn't want to ride the elevator all the way up to the top floor to stay in their very own penthouse suite? Access to a penthouse grants you VIP membership, which makes available a whole array of extras including exclusive lounges, high-limit tables in the casino, a private spa, and a rooftop infinity pool.
There are currently four different penthouse suites on offer in the casino including the Design Your Own, Crash Pad, Party Penthouse, and High Roller. The Design Your Own penthouse can be upgraded to adjust floor plans and accommodate any extra rooms you may need such as a home cinema. Below are the penthouse features available:
Rooms:
Master bedroom
Spare bedroom
Media room
Spa room (with private stylist)
Arcade games
Bar and party area
Lounge area
Garage
Office
Services:
Roof terrace
Infinity pool
VIP lounges
High-limit tables
Aircraft
Limousine
Owning a penthouse will make you a member of The Diamond family, opening up new co-op missions. Completing all the missions will unlock the endgame reward, the Enus Paragon R Armoured vehicle.
GTA casino store
You'll be able to decorate your new pad at the GTA casino Store, with some of the artwork already featured on the official Diamond Casino and Resort site. The artwork can be purchased using chips from the casino. You'll also be able to purchase new clothing and accessories. If you're short on cash, remember you can find all Playing Cards in GTA Online. You'll get cash and RP for each, plus some plush new threads if you claim each one.
And there you go, everything you need to know about the impressive, but just as exclusive, GTA casino. It's been six years in the making, and we finally have another place to lose all our hard-earned funds – at least, this time we'll do it with a martini in our hands.