Good news, GTA V Online fans – publisher Rockstar's got some goodies in store for you. Following the success of the Diamond Casino's arrival and heist last year, the game's broken some big player records, and the studio's decided to celebrate by giving players "huge bonuses" in-game.
First up, GTA Online players can grab some big bucks in a giveaway of $2m of in-game currency – the biggest cash giveaway the open world game's seen yet, according to Rockstar. As of tomorrow (January 30), you'll earn the first half of that amount if you play the game before February 5, and then another $1m if you jump into the game between February 6 and 12. Sweet.
Rockstar also announces: "There is still much more to come in 2020. Next up for GTA Online is the addition of an open wheel racing series featuring all new vehicle types". This will feature "tense, high speed, track-based racing where tight cornering, tactical tyre choices, and perfectly timed pit stops make every second count."
In addition, the studio says players can look forward to "more big updates" as well as "a few surprises" in the coming year – though it doesn't look like it's giving any details away about what these might be just yet. Hmmm.
But it's not all about the online world of Los Santos – Rockstar's majestic wild western equivalent also gets some goodies, too. Rockstar says: "Red Dead Online players will receive a series of gifts including free access to select roles, special role item giveaways and more."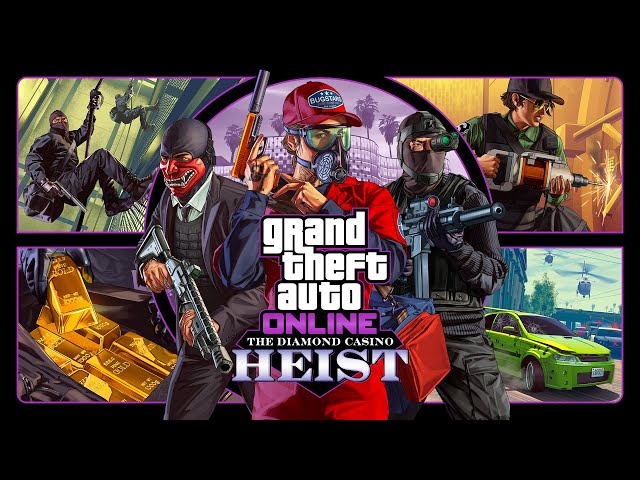 These include a Gunslinger's Cache packed with free ammo and weapons, which you earn by playing between January 28 and February 3, and Bounty Hunter's Kit including a free bounty hunter license and more, which you'll get for playing between February 4 and 10.
If you're yet to jump into the recent GTA Online event, check out our guides to the GTA Casino Heist scope out, GTA Casino Heist weapons, and on how to start the GTA Casino Heist, which you might find handy.