Grounded is one of my favorite survival games of all time, with its unique insect-ridden setting and thrilling gameplay enjoyable alongside friends. I love teaming up with pals to take on the great big garden and its creepy crawly inhabitants, but I'd like to see the game get even more creative outside of its base-building mechanics. Obsidian Entertainment is answering my prayers with a massive new update, aptly dubbed 'Make It and Break It.'
While the name of the upcoming Grounded update gives some of its new content away, the survival game is becoming a whole lot bigger than you may think. Unlike 1.0 and subsequent versions, 1.3 adds a huge new game mode. Obsidian discusses the game's insects and how fans are "well-versed in these critters and the landscapes they inhabit" when revealing the 1.3 update, asking, "what if we could design and build our own critter habitat, create new ways to fight them off, or even build new game experiences entirely?"
Make It and Break It will let us do all of that and more, according to the dev. "With the brand-new Playgrounds mode," says Obsidian, "you can craft your own levels from the ground up." The update brings "a suite of design tools" described as "Gadgets and Gizmos" to help you build your own Grounded game. You'll be able to place any buildings, furniture, obstacles, and even "creature spawners that'll drop enemies whenever you'd like" on your map.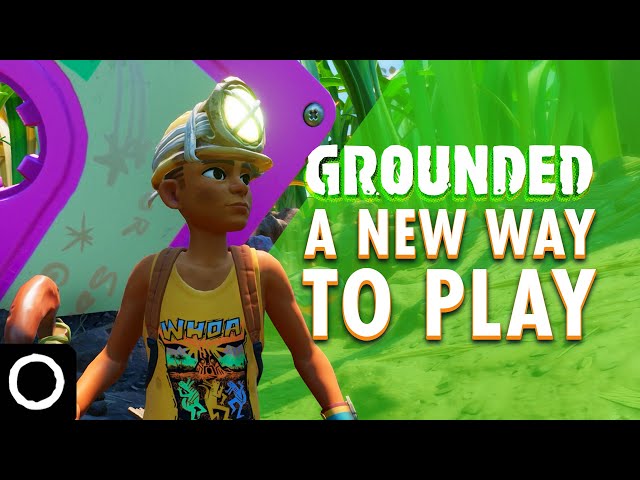 Make It and Break It also lets us move anything we place, "down to individual blades of grass." The post describes the update as "a personal invitation to cause chaos," which I love. Whether it's an intense battle arena, a mind-boggling puzzle, or a quick mini-game, the dev says you can create "whatever you can dream up." I don't know about you guys, but all I know for sure is that I won't be adding any wolf spiders to my maps.
The unexpected update offers us the ability to let our "imagination run wild." Make It and Break It's new game mode reminds me a lot of Garry's Mod and its sandbox features, and I'm probably going to lose countless hours to Playgrounds myself. For those of you just as intrigued as I am, you can opt into Grounded's 1.3 public test to explore the new features and provide feedback.
If you're searching for even more gaming-related releases to get excited about, you should browse through our roundup of highly anticipated upcoming PC games. It's an exciting time to be a gamer. Alternatively, you can look around our in-depth guide on the best PC games available to play right now for some more immediate fun.