GTFO is a gritty, hardcore co-op FPS set in the godforsaken bowels of a high-tech prison. That's a pretty solid concept for a shooter on its own, but 10 Chambers Collective is adding a new dynamic to the formula. Rather than a static set of missions, GTFO will have a constantly-evolving expedition structure called the Rundown.
Here's how that's going to work: At any given time in GTFO, there will be a specific Rundown active for all players. 10 Chambers says this is a 'work order' from the prison warden, and it specifies a certain set of expeditions for players to embark upon. The upper levels are the simplest and easiest, but as you take on expeditions deeper into the facility's depths, things get more challenging and the rewards get more enticing.
Each Rundown has a timer running, and you'll have specific challenges to take on during each one. Once the timer is up, the set of missions and challenges available will be replaced. 10 Chambers says the number and type of challenges will vary, and some Rundowns will last for a couple weeks, while others may run for multiple months.
It's a neat idea that incorporates some of the timed-content concepts used in Fortnite and Destiny 2, although in this case it seems as though the overall scope of the game expands and contracts with each new Rundown. 10 Chambers says it will be testing and refining the concept over the course of GTFO's early access run, adding new levels with new Rundowns over that time.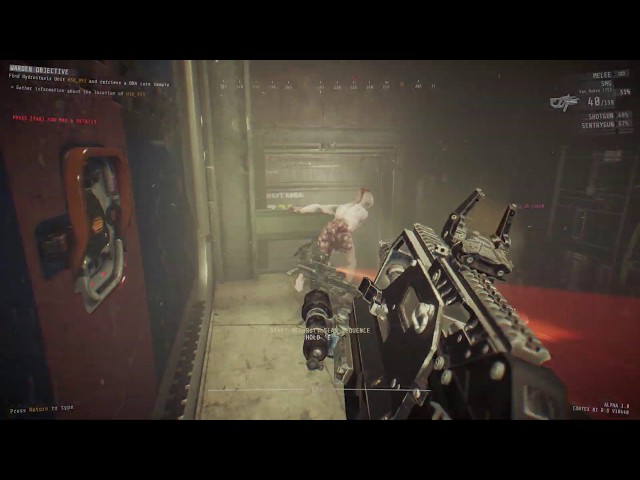 That brings up another interesting point: the Rundown concept makes for a fun way to introduce new content into the game. Players will know exactly how long until the next Rundown starts, and while they might not know what to expect when the next one starts, they'll know that something is definitely happening when it does. Could it be a new expedition? New gear or characters?
There's no firm release date for GTFO yet, but the Steam page still lists 2019 as the year it will enter early access, so stay tuned if you're into shooting scary things in the dark with your friends.