Half-Life: Alyx modding tools aren't even available just yet, but one creator has managed to build a whole new way to play Valve's new title: a "horde defense gamemode". Called XenThug, the mode gets you "smashing waves of zombies" and headcrabs and dodging "flying sawblades" in a fight to survive. And post a high score, of course.
The mod, posted by creator Manello on the VR game's Steam Community page, says XenThug: "introduces a brand new gamemode to Half-Life: Alyx. Prepare for smashing waves of zombies, petting headcrabs to death and kick some combine asses!" Between your rounds of fighting, you "manage your economy", collect money from the foes you've felled, and "buy yourself ammo, health and more at the four vending machines placed on the map".
The modder's also posted a clip giving us a look at the mod in action, and as you can see for yourself below, it looks as full-on as you'd want and expect from a horde survival mode. Headcrabs and other menaces from the FPS game's universe leap at the player from all corners of a darkened warehouse as they rush to reload and fend waves of them off, chasing down the highest score (which is recorded on "one of the monitors in the office room").
The modder explains there's no end to the waves of baddies, either – and things get trickier as you try to post your best score. Once you've completed "all available waves" you get the first one all over again, but this time it has double the life. Gulp.
Take a look creator Manello's mod for yourself below: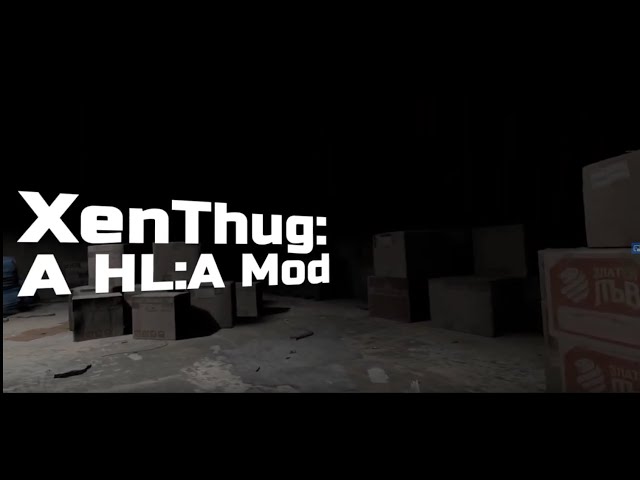 If you're keen to grab the XenThug Half-Life: Alux Horde Defense mod for yourself, you can find it on the Steam Community post here, along with installation guidance to help you get it up and running. As ever, mod at your own risk!
Also be sure to take a look at our Half-Life: Alyx review if you're tempted to dive in and want to find out what's in store first.