March 30, 2020 The speedrunner's beaten his time, bringing it down to just over 46 minutes.
The Half-Life: Alyx release date only dropped a week ago, but speedrunners are already posting some eye-wateringly rapid playthroughs of the VR game's campaign. While most times hover just over the hour mark, one speedy player has already beaten that – with a time of just over 46 minutes.
Player Fishy_F1shy has uploaded a video of his Half-Life: Alyx speedrun on YouTube (which you can check out in full below), scoring an impressive world record time of just 46:07. Phew. It's an 'any%, no spin' run which, according to Speedrun.com, "means you can use glitches and tricks to beat the game as fast as possible", while "'spin' is a glitch that makes you go through walls by spinning", and isn't allowed by the category's rules.
It seems the player's method involves a lot of clever tricks and glitches to bypass the sequences that would soak up the most amount of time, including one at around the 14:25 mark that lets him rocket through a wall into a whole different part of the map.
Although the speedrun is a blink-and-you'll-miss-it kind of a playthrough, it's worth noting the below clip will be full of spoilers if you haven't tried the game yet: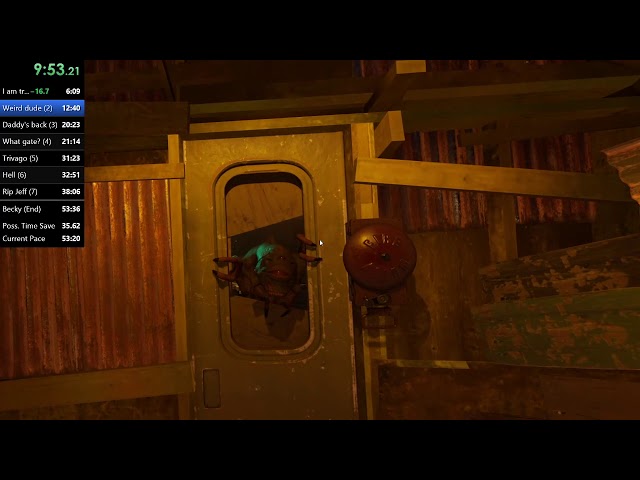 The nearest times to Fishy_F1shy's any%, no spin speedrun so far are 1:07:37, 1:09:18, and 1:11:49, but the player guesses in the comments of a previous attempt video that, using the glitches currently known, a perfect run could be done in even less – a feat he's currently achieved using the spin trick in a separate speedrun. Perhaps we'll see even these rapid times start to tumble very soon.
If you're yet to dive into Valve's latest offering in the long-running Half-Life series, be sure to take a look at our Half-Life: Alyx review. In it, Dustin says "Valve delivers the impossible" and that it "confidently serves as both a vindication for the magic VR can bring to gaming, and a satisfying new entry in the beloved Half-Life series."