With the Halo Infinite Season 3 release date on the horizon, series developer 343 Industries has shared a look at all the content you can expect when the new season launches later this month in the FPS game, but one previously promised addition has been shifted further down the pipeline.
There's a fair bit coming to Infinite soon and you can see the official image of the Halo Infinite Season 3 content schedule below, which notably doesn't include the previously promised VIP mode, but here's what it includes for the multiplayer game:
Bandit Rifle (new weapon)
Shroud Screen (new equipment)
Two free narrative events
Fracture: Firewall (new seasonal event)
Chasm, Cliffhanger, and Oasis (new maps)
New battle pass (and premium track)
Escalation slayer
Two free armour cores
Halo senior community manager John Junyszek also outlined what else you can expect about Halo Infinite Season 3 as well, such as desync improvements, a blog next week targeting all the customisations, and seeing the VIP multiplayer mode moved to Season 4 and beyond.
The moving of VIP is likely to be the big stinger for most of us, as that was promised with the initial roadmap way back when, but Junyszek says it's been moved to prioritise the rest of the content. "While it's a pivot from previously stated plans, I promise that the shift in priorities is better aligned with community feedback," Junyszek says.
For me, the biggest addition to the new season of Halo is yet another Halo: Reach carryover of sorts. After two Spartans cut from Halo: Reach's campaign were added to Infinite, it became apparent that 343 still wants to bring over classic Halo iconography, and this continues with the purposefully DMR-adjacent weapon, the Bandit.
"This semi-automatic weapon, which has a silhouette that's reminiscent of the DMR from Halo: Reach, is best suited for mid-range combat," Halo series developer 343 industries writes. "You won't need to worry about bloom when going for a 5-shot kill but we'd still advise that you keep your shots controlled, as the recoil will kick up when spamming multiple shots in a row."
So The similarities between the M392 Designated Marksman Rifle (DMR) and M392 Bandit aren't just in name and look, as 343 is fully aware of how it continues to fold Halo Reach into Infinite's multiplayer.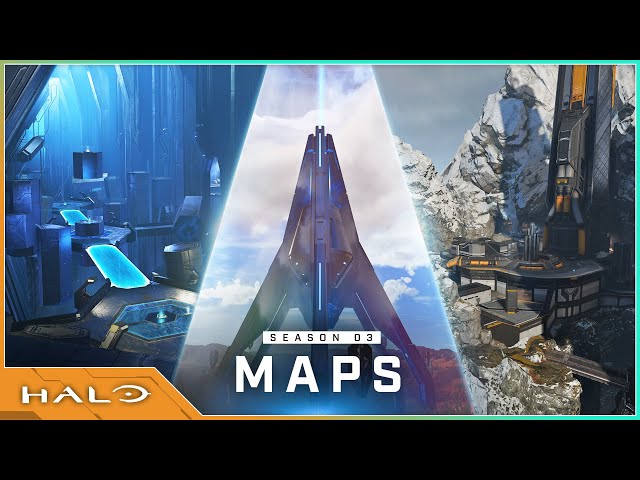 Elsewhere in Halo Infinite Season 3, the Shroud Screen will act as a dome that obstructs the other team's line of sight and motion tracker. There was also a breakdown of the new maps in a trailer, with more on Halo Waypoint too.
If you're waiting patiently for Halo Infinite Season 3 there's not much longer left now, as it's set to drop on March 7. There's a lot coming to the new season, too, so make sure you're ready to unlock those cosmetics, learn the new maps, and master the Bandit rifle, as it's sure to be jam-packed with new content for the shooter.
You might be heading back into Microsoft's flagship FPS game with season 3, and if so we've got the best Halo Infinite weapons and when to use them broken down for you. Alternatively, you can check out our full list of the best free PC games, with Infinite's multiplayer right alongside the rest.