Haunted Chocolatier is already at the top of my most wanted list, as the next game from Stardew Valley creator Eric 'ConcernedApe' Barone promises us a new spin on his beloved lifestyle game formula. Now, as a special thank-you treat to fans, Barone has given us another teasing look at the upcoming game, which sees you making chocolate in a giant, spooky mansion.
As the follow-up to one of the best indie games on PC, it's no surprise that Haunted Chocolatier is one of our most anticipated games right now. Stardew Valley continues to go from strength to strength, and the promise of taking that formula into a game where you live in a giant haunted house crafting chocolate has us all on tenterhooks awaiting news of a Haunted Chocolatier release date.
"Thanks for one million followers," Barone says on social media platform Twitter/X, "here's a few Haunted Chocolatier images." Barone has previously stated that he "likes working in secret" but is "sitting on a lot of screenshots that I could share" and tends to do so when he feels the whim. Fortunately for us, we get four images at once here, giving us a rather delicious glimpse at the upcoming game.
As we've seen previously in early gameplay footage, the game bears reasonable similarity to Stardew Valley and Barone's signature pixel-art style. He's also previously teased that some of his old tracks might feature as Haunted Chocolatier music. The most obvious new feature we get to see in action is a bow, which the player appears to be using to fire arrows into a nearby vegetable creature.
I'm also a big fan of the rather gorgeous water fountain that looks to be a centerpiece of the game's town, and the library featuring a back wall stacked ceiling-high with books and three specific lecterns that look to relate to the night, the daytime, and trees or nature. Quite how these will be used remains up for speculation, but I'm sure they'll be just one of many secrets to uncover.
It's always refreshing to see what a wholesome community Barone's Stardew Valley has built – almost every comment reacting to the news is one of excitement, enthusiasm, or gratitude. Players seem typically quite respectful of Barone's desire to keep his cards close to his chest, even when they (and we) are no doubt desperate to find out more at every possible opportunity.
Barone has continued to offer us little drips of information in return – last month giving us tidbits ranging from a suggestion that the Haunted Chocolatier system requirements will be "about the same" as Stardew to confirmation that "there will be at least four ghosts." We're awaiting more news with bated breath, and will be sure to bring it your way as we get it.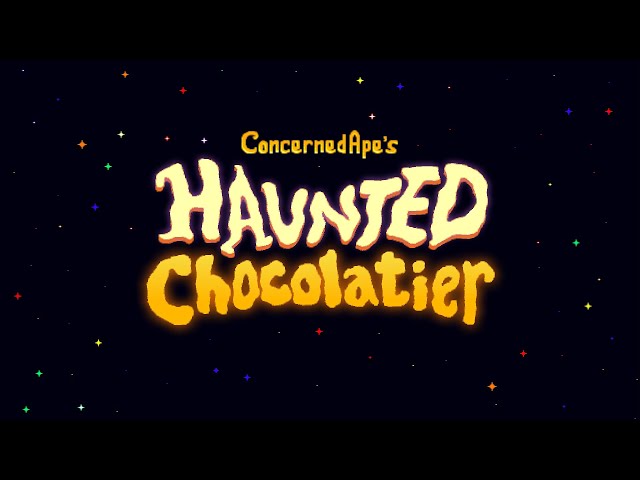 In the meantime, keep yourself busy with the best farming games, or take it easy with the coziest and most relaxing games on PC if you love those laid-back Stardew vibes.