Just in time for the weekend, Human Fall Flat, the charming and unique puzzle-platform game, is on sale with a whopping 60% discount. Its latest free update has also added a brand-new level, Forest, so now's the perfect time to check it out, whether or not it'll be your first.
In Human Fall Flat, you'll guide an adorably gangly customisable avatar across a floating dreamscape comprised of distinctive worlds. Everything is driven by physics, from the objects in the world to the very limbs of your avatar, which adds a distinctive wrinkle of challenge and humour in the simple act of moving around while remaining fair throughout. It also enables multiple solutions to each puzzle, based on the use of levers, momentum, and other physical phenomena.
The game is rated 94% positive on Steam after over 100,000 reviews and, on top of the regular free new levels, also gets a ton of user-generated content, so you'll never get bored. You can tackle it all solo, or with up to eight other players in online co-op.
If you'd like to see the game in action, you can catch some gameplay of the new level in the video below: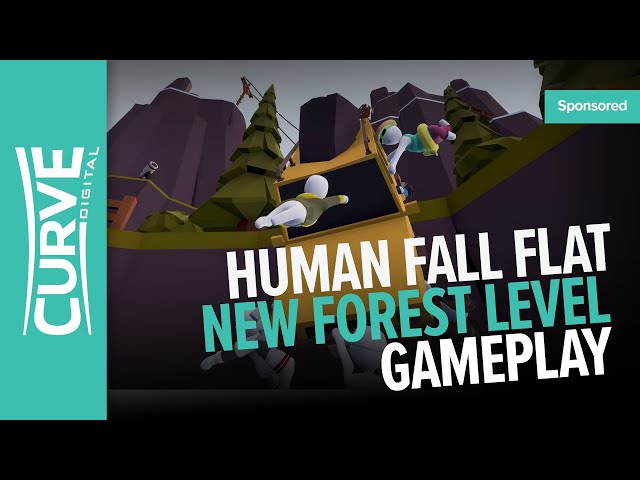 Human Fall Flat's latest level, Forest, was added only yesterday, and makes a total of 17 official levels in the game. You can pick it up on Steam here, where it's 60% off until June 3 as part of a big sale across many of publisher Curve Digital's catalogue.
If physics-based puzzle platformers are your thing, you can also win a chance to get into the exclusive playtest of I Am Fish, the lovely-looking Pixar-esque successor to I Am Bread.