Immortals of Aveum is an EA FPS game with an exciting proposition; instead of shooting bad guys with Call of Duty-style guns, the debut game from Ascendent Studios wants to ask what the first-person shooter genre would look like if we were all obsessed with magic over bullets. With an imminent release date and a lot of ideas, some of the team behind Immortals of Aveum have been answering fan questions, with The Lord of the Rings and Elder Scrolls, two titans of the fantasy genre, naturally coming up.
Multiple Ascendent Studios developers took to Reddit for a recent AMA (ask me anything) about Immortals of Aveum, where the studio founded by Dead Space and Call of Duty veterans outlines its inspirations, ideas, and how it's tackling the fantasy game genre.
The team at Ascendent Studios is asked about inspirations behind the game, with Lord of the Rings and Elder Scrolls coming up alongside some more left-field picks.
"Visually we were inspired by a lot of different sources! Classic fantasy series like The Lord of the Rings and The Elder Scrolls have influenced so much of what people expect a fantasy genre to look like," associate art director Julia Lichtblau says.
"We wanted to keep some of those classic grounding elements, such as large stone fortresses, pastoral villages, and fantastic creatures – but we also wanted to blend in more modern elements to reflect our modern character designs and story. We drew inspiration from sci-fi sources and even modern-day skyscrapers for some architecture types. In Lucium, one of our hub levels, you can see elements of Frank Lloyd Wright in the patterns and details."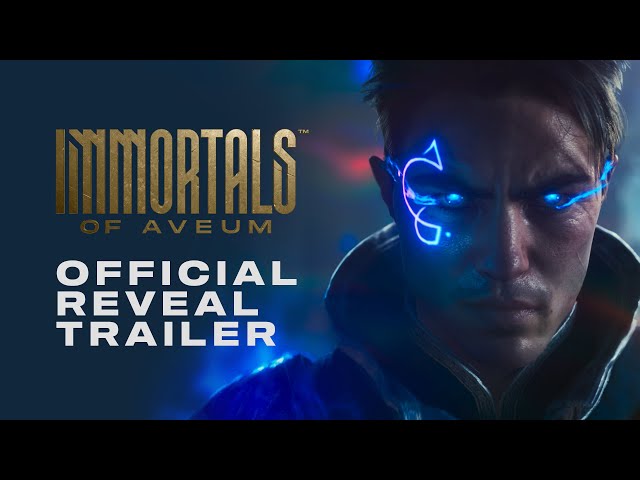 Immortals of Aveum is certainly an interesting concept, with an entire fantasy world backing up a shooter in a way we haven't really seen before. But it's this shooter development experience, especially on Call of Duty, that the team says it is looking at to help make sure everything just feels right.
"From a gameplay perspective, we were inspired by our years of working on Call of Duty to create a single-player narrative experience, while mixing in elements of fantasy and RPG games we love," adds lead combat designer Jason Warnke.
"We wanted the feel of spell-slinging to be frenetic and fluid, chaotic and impactful. These inspirations harken back all the way to Hexen and Heretic, Destiny, God of War, and of course Call of Duty."
Ascendent Studios adds that getting the combat to feel right took some time, and that "the 'magic' part of 'magic shooter'" came together in a combat prototype from 2020. "It was really, really fun, and I knew we had something special at that point," says game director Bret Robbins.
If you're excited for EA and Ascendent Studios' new take on the FPS genre then you'll want to check out our Immortals of Aveum system requirements breakdown, while we also have all the best single-player games available on PC to help ease the wait for release.