Intel has officially denied that it is going to outsource any of its manufacturing capacity to rival fab, TSMC, stating that it is going to continue to "invest in Intel's 14nm manufacturing capacity." And, for reference, the emphasis is Intel's and not ours.
Yesterday DigiTimes reported that sources had claimed that, because of Intel's struggles in manufacturing supply of its in-demand 14nm silicon, it would be outsourcing some manufacturing to TSMC as a result. The suggestion was that server-grade Xeon parts would remain under Intel's own manufacturing, but that budget chips, like the H310 chipset which was put on hiatus because of the 14nm shortage, would move over to TSMC.
But we have just received an official statement from Intel itself, which says: "In response to the stronger than expected demand environment, we are continuing to invest in Intel's 14nm manufacturing capacity."
That seems to make it pretty clear that it's not going to be looking for help outside of the company and will be working its own facilities hard to make up the shortfall in its silicon stockpile.
Normally it would be a sign of success that a company had such high demand for a product that it was struggling to make enough to cope, but unfortunately for Intel it's just a sign that its technological progress isn't moving forward as smoothly as it was hoping.
The problem is that it's not normal for such manufacturing strain to be put on a single production node. The traditional move is for a CPU generation to be manufactured on an advanced lithography while the accompanying motherboard chipset, and associated silicon, would be manufactured on the previous node.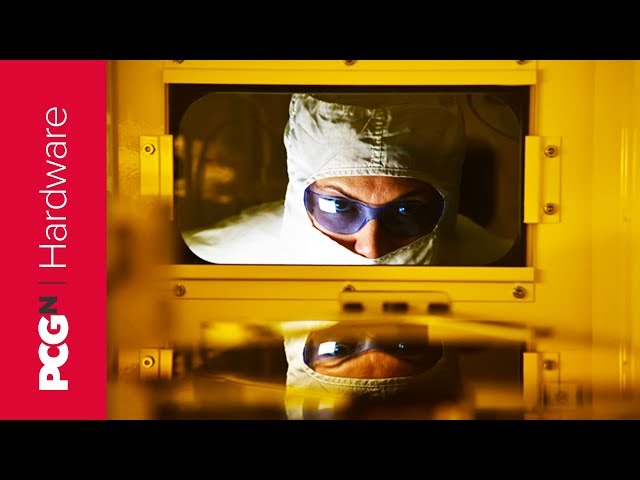 That's the way it went for 14nm chips at the beginning, with 22nm silicon being used in the chipsets… all the way up until the Z370 boards which arrived with Coffee Lake. Then, this year, the transition was made onto 14nm for the motherboards when the H370 and B360 were born.
With new Intel i9 CPUs and 14nm Z390 motherboards expected to launch in a matter of weeks, there is a lot more strain being put on the production process than is usual.
The CPU node ought to have moved on to 10nm by now, leaving the chipsets on 14nm, but Intel has been beset by delays and problems with 10nm wafer yields, and so pretty much everything is now based on a single node, putting a lot of pressure on the facilities trying to manufacture enough silicon to cope. And, at the moment, they're not.
But, according to Intel's statement, it's business as usual on the foundry front and it is going to continue to keep all of its manufacturing in-house.
Honestly, that's actually really good news, both for Intel and consumers. If it had started outsourcing CPU manufacturing that might have created some sort of silicon lottery where TSMC-made chips performed differently to Intel-made ones, which would have been a logistical nightmare for all concerned.