The release of League of Legends' newest boy band, Heartsteel, has generally been well-received by the community. However, some players, including myself, are unhappy with how developer Riot Games has promoted its new starry-eyed superstars, and I'm left wondering what exactly these idol-centric campaigns mean for the future of the game.
October hasn't been a great month for League of Legends. With the K'Sante rework still broken, the poor reception of patches 13.19 and 13.20, and controversy over the newest Star Guardian Skins, Riot desperately needs a win for its chart-topping MOBA. Thankfully, Heartsteel has been released to a warm reception – in fact, a Riot-branded replica of Sett's beanie worn in the music video for Paranoia has already sold out on the official merch store.
But it is not all hype and heart-fingers, because the way that Riot Games has used its official social media to promote the band has left me struggling for answers and, honestly, downright uncomfortable – and it's not the first time.
The problems began on Monday, October 16 when all six members of Heartsteel 'took over' the Riot Games Music Twitter account in an attempt to give us a glimpse into their hidden, virtual lives.
These fictional stars began posting their bags and the contents within; strange but not unheard of in this idol era. The budding sextet went on to 'record' themselves in Discord calls, with conversation topics ranging from dry scooping pre-workout between the "beefyboys" K'Sante and Sett, joking with Ezreal over his classic solo single 'You're my Museum,' and even discussing what they should do in their music video for Paranoia. For the remainder of the week, Heartsteel responded to fan messages until they were eventually 'kicked off' of the account by Riot social media staff; a bittersweet sendoff.
The Heartsteel social media takeover is, at its core, a fantastic marketing strategy that got people talking. Whether you love Heartsteel and League of Legends or hate them with a passion, you knew they were on the scene. But something about these posts sent me back to 2020 when Riot released Seraphine, and if you were around back then, you'll remember that Riot was criticized for creating a parasocial marketing scheme that played on the emotions of its players – and rightfully so. Ultimately, like most bandwagons, interest was lost and people moved on, but it looks like Riot didn't learn its lesson, meaning, this time, Heartsteel seems anything but innocent.
Heartsteel, like many other boy bands throughout the years, has attracted a passionate – borderline ravenous – following. Replies to Heartsteel's posts range from the seemingly innocent "I need Kayn biblically" to "I need to lick Sett through my screen," and topping them off with comments like "I'M A WHOOOIRE." Even Evenlynn would be saying "That's a bit much." Little did I know what would come next.
On Monday, October 23, the official League of Legends Twitter account posted an image of a hand phasing through a screen to touch the exposed abs of Kayn, captioned with "Does anyone have the technology to make this possible." For me, that was the straw that broke the camel's back.
The blatant sexualization of Kayn felt totally at odds with Riot Games' attempts to humanize these fictional characters just the week prior. I also fear it speaks to Riot having forgotten the core philosophy that made the MOBA the chart-topping game it once was.
I started playing League of Legends in December 2014. The first time I opened the client on my laptop, I was greeted by that year's Worlds anthem, Warriors, a song that, to this day, makes the hair on my arms stand on end. Warriors encapsulates everything that League of Legends is to me: the pursuit of success and perfection in the virtual arena, but year after year Riot has moved its focus to visual novel dating sims, idol culture, and mainstream marketing trends, all the while the game itself has grown less balanced and more broken.
Sexuality is nothing to be ashamed of, and the issue isn't attractive characters in videogames – it's in how the game treats them. In the wake of Heartsteel, Seraphine, and, quite frankly, a series of bad balance changes, I have to wonder what kind of audience Riot Games is trying to attract to League of Legends.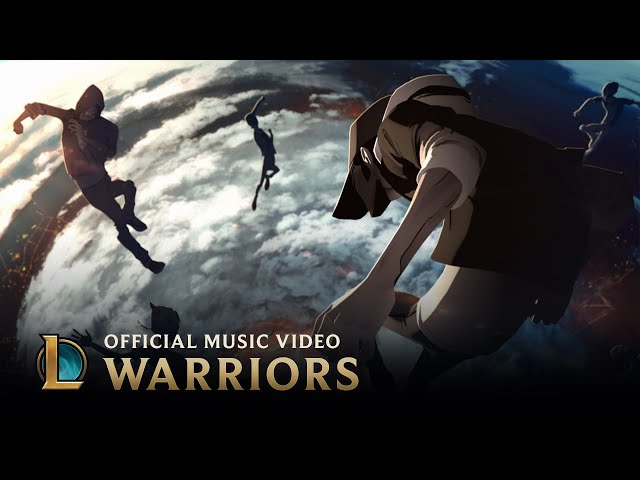 And I'm not alone. For Redditor u/Toxic_Seraphine_Stan this post was a step too far and left them "feeling icky." In their popular Reddit thread, they detail how the posts and replies made by the official League of Legends Twitter account just aren't acceptable for a business with Riot's level of influence. They also recall that this isn't the first time League of Legends has been 'horny on main,' to use the phrase the cool kids do. Earlier this year the French League of Legends Twitter account used a picture of Briar's feet as its banner. For those unfamiliar, Briar is a vampire who looks like a child.
I hope that the team over at Riot Games and League of Legends is able to bring back that bygone era of League of Legends and start doing right by its characters, but it doesn't feel like that's the route it's taking anymore. Social media trends and idol culture appear to rule the roost at Riot, and while it's a blessing in terms of hype, it's a curse if you look at the state of the game.
I'll keep climbing that ranked ladder in the meantime, though, and if you're like me, check out our LoL tier list to get the edge on the competition. As we get closer to the end of season 13, Riot has made some major changes to the game, so check out our League of Legends patch 13.21 rundown to keep yourself in the know.