League of Legends has its own look – it's a stylised, cartoony looking game, but one that gets a lot of important information across quickly thanks to its simple visual language and style. But what would a real place like that actually look like? An indie developer has recreated the map in Unreal Engine 4, and it looks fantastic.
Developer Wayne S. has rebuilt Summoner's Rift in Epic's popular game engine, giving the map a completely new look. In this version, evening sun angles down through the fir trees, dancing off the vines and ferns that creep over the banks beside the muddy, well-worn footpaths in the main lanes. The water ripples and reflects the light, and moss that looks cool and soft to the touch covers rocks that shape the Rift's roads.
Wayne S. created a video to go along with the map, which Dexerto noticed and highlighted. The video walks us through not only the remade map, but also through the creation and development process. Wayne S. discusses how he came up with the concept for the map, and he goes into some helpful detail on each step of creation.
Here's the video: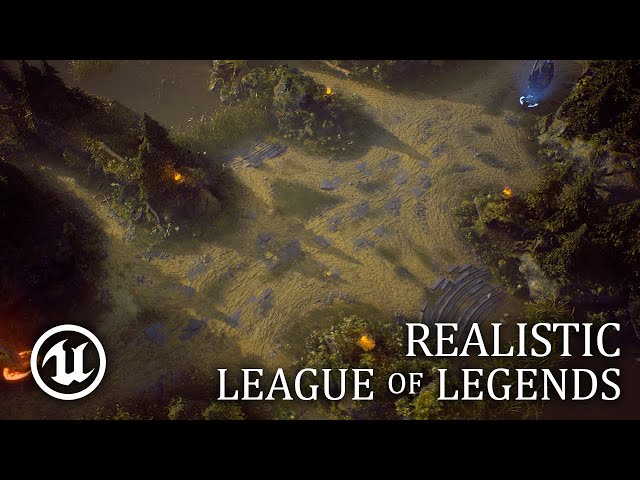 For those of us who, like me, have never attempted anything like this before, it's an informative lesson on how much work goes into making maps. But Wayne also shares some handy tips and tricks he's developed to speed up the process, such as creating custom tools for UE4 to automate certain functions.
Wayne S. is also working on his own game, an open-world puzzle game called Doomsday about saving all life in the universe, and you can support his work by heading over to his Patreon page.