Like a Dragon Gaiden is set to launch on Microsoft's Xbox and PC Game Pass, and it will be joined on the subscription service by 2023's other game in the series formerly known as Yakuza, Like a Dragon Ishin. The pair of games from RGG Studio are set to arrive on the Microsoft subscription service, meaning you'll be able to play Kiryu Kazuma's new adventure on day one as part of its library.
With the Like a Dragon Gaiden release date almost upon us, developer RGG Studio takes to the stage during the Xbox Tokyo Game Show 2023 broadcast to reveal that both Like a Dragon Gaiden and the previous game to release from the studio, the Edo period spinoff Like a Dragon Ishin, will be brought to Xbox and PC Game Pass in 2023, giving subscribers two of the best RPG games on PC.
Gaiden, which launches on Thursday November 9, 2023, will arrive on PC Game Pass on day one, so you won't have to wait to play the wild spinoff game, which sees long-time series protagonist Kiryu in an adventure that tells the story of what happened to him between Yakuza 6 and its sequel, Yakuza: Like a Dragon.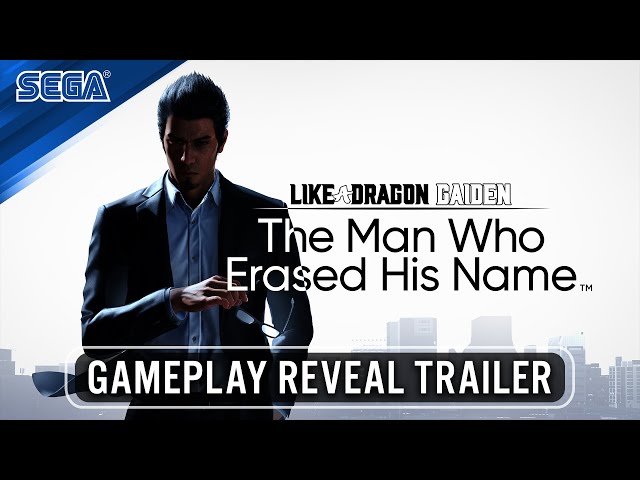 To give it its full title, Like a Dragon Gaiden: The Man Who Erased His Name follows Kiryu as he takes on the new codename of Joryu to perform undercover secret service work. You'll spend time in Like a Dragon's fictionalized districts in Osaka and Yokohama, as well as a vast container ship fully decked out as a Vegas-style pleasure district replete with a full-size replica of Osaka Castle.
Like a Dragon Ishin, meanwhile, can best be described as watching the full cast of the entire Yakuza and Like a Dragon games act out a period drama piece. Set in the Bakumatsu phase of Japan's Late Edo period, it follows the story of Sakamoto Ryoma, a man who is definitively not and yet absolutely resembles Kiryu. I've been playing it myself these past few months, and its action-driven combat blending swords and gunplay is extremely satisfying, while the story is one of my favorites from RGG Studio yet – high praise for a developer with such a consistent track record.
Like a Dragon Gaiden arrives on Xbox and PC Game Pass on launch day, Thursday November 9, 2023. Like a Dragon Ishin will also be added to Microsoft's Game Pass service in 2023.
If all that still isn't enough to tide you over to the Like a Dragon Infinite Wealth release date at the start of 2024, we've got plenty more of the best action-adventure games to keep you busy until then.