When was the Like a Dragon Gaiden release date? With the main series now shifting its gameplay focus to JRPG mechanics, and with the new protagonist Ichiban, fans of Kazuma Kiryu were perhaps missing playing as the Dragon of Dojima. Those familiar with the Yakuza games will see this as a return to the classic gameplay but in an all-new setting.
As one of several spinoffs from the main series over the years, Like a Dragon Gaiden: The Man Who Has No Name is the most like the Yakuza series of old, as it's more like an action-adventure game. But really, the main appeal will be the chance once more to take on the role of former Yakuza enforcer turned best dad, Kazuma Kiryu. Here is everything you need to know about Like a Dragon Gaiden.
Like a Dragon Gaiden release date
Like a Dragon Gaiden was released on November 9, 2023. This date was officially announced in the world premiere trailer during Summer Games Fest 2023. The game is available on PC via Steam, as well as on PlayStation 4, PlayStation 5, Xbox One, and Xbox Series X|S consoles.
Like a Dragon Gaiden: The Man Who Erased His Name is also getting a preorder DLC pack that contains extra characters for the Arena minigame, including Goro Majima, Daigo Dojima, and Taiga Saejima. Whether you opt into the preorder bonus or not, you'll still get a demo for Like a Dragon: Infinite Wealth, the next main game in the series.
Like a Dragon Gaiden Game Pass
Like a Dragon Gaiden is available on Game Pass. It's also available for Xbox Game Pass subscribers, depending on the tier they're subscribed to, on Xbox and the Microsoft Store on PC.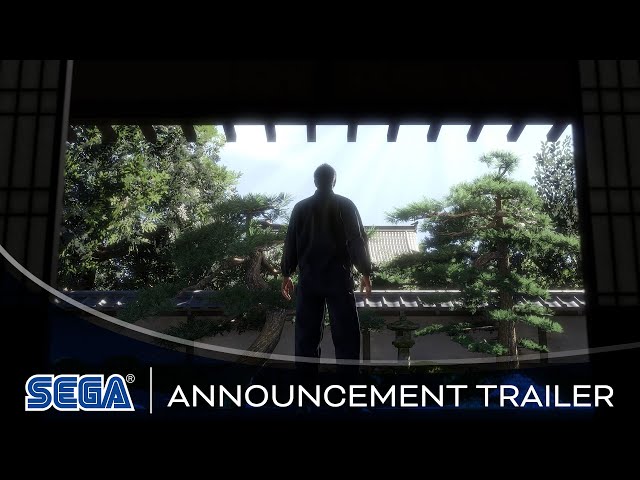 Like a Dragon Gaiden story
Set during the summer of 2018, which puts the game sometime between Yakuza: Like a Dragon and Like a Dragon: Infinite Wealth, our first glimpse at the story comes from the announcement trailer. Here, we see Kiryu meditating at a temple, now going by the codename of Joryu since faking his death, being approached by an agent who gives him a job to escort a contact during a smuggling operation, which we see goes wrong in the second trailer.
Unfortunately for Kiryu, he is subsequently threatened that if he refuses to do what a mysterious figure wants, the children at the orphanage in Okinawa will be in danger. He now must venture between Osaka's Sotenbori district, Isezaki Ijincho in Yokohama, and a separate castle hub. Like Kamurocho, where most Yakuza games are set, these are fictional areas based on real locations inside the Japanese cities.
It also seems that this story will be linked to that of Like a Dragon: Infinite Wealth, the next game in the series. This was confirmed by Kiryu's appearance in the follow-up game's trailers, though he now sports a new hairstyle.
Like a Dragon Gaiden gameplay
Kiryu has access to two fighting forms. Agent Style allows him to use a range of gadgets to take down enemies quickly, including a lasso to tie them up together and render them helpless or drones he can summon to batter foes by crashing into them. He also has the Yakuza Style, which is more like his Brawler Styles from previous games, as he uses savage blows and can use nearby items or enemies as makeshift weapons.
Like a Dragon Gaiden minigames
Like all Yakuza games in the past, Like a Dragon Gaiden has tons of side activities. Arena is the most complex minigame of the ones on offer, as you create a small battalion of allies to take on an enemy army in large-scale brawls. You can also visit the Cabaret Club Castle and spend time with real-life hostesses where you drink specially made cocktails and pick from cards to determine what you do next.
Of course, it wouldn't be a Yakuza game without some karaoke, and thankfully, Like a Dragon Gaiden has several new songs to sing along to. There's also the returning Pocket Circuit minigame, as well as darts, golf, mahjong, and pool. Club Sega also returns, featuring ports of arcade classics and Master System era games, the most notable being Sega Racing Classic 2. This is a remake of Daytona USA 2, an arcade game originally planned for a Dreamcast port before being turned into Daytona USA 2001.
Here are all the retro games in Like a Dragon Gaiden:
Sonic the Fighters (Arcade)
Sega Racing Classic 2 (Arcade remake)
Fighting Vipers 2 (Arcade)
Flicky (SG-1000)
Fantasy Zone II: The Tears of Opa-Opa (Master System)
Alex Kidd in Miracle World (Master System)
Alien Syndrome (Master System)
Galaxy Force (Master System)
Global Defense (Master System)
Maze Hunter 3-D (Master System)
Quartet (Master System)
Secret Command (Master System)
And that's everything we currently know about the Like a Dragon Gaiden release date and gameplay details. Before that day comes, though, you check out our Like a Dragon Gaiden system requirements to see if your PC can run the RPG game. In the meantime, check out our list of upcoming PC games to see if anything takes your fancy.