The Like a Dragon Ishin release date is coming up next month, and Sega has released a new trailer for the remake of its 2014 action adventure game that sets up its story. It's a murder-mystery and a revenge tale rolled up with Ryu ga Gatoku Studio's signature sense of over-the-top seriousness and goofball humour.
Unlike RGG's modern-day, mainline Yakuza games, Like a Dragon: Ishin! is set in 1860s Japan at the close of the Edo period. Our hero is Sakamoto Ryoma, a disgraced ronin who has been accepted by the samurai Yoshida Toyo as an adoptive son. When Toyo is murdered during a meeting by a masked assailant, Ryoma is blamed and is forced to flee Kyo to avoid capture by the Shinsengumi, the shogunate's police force.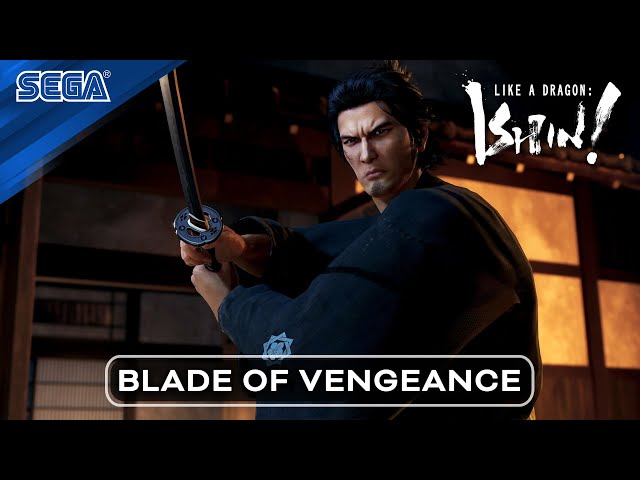 Taking on an assumed name, Ryoma returns to Kyo and joins the Shinengumi as a means to finding his adoptive father's killer. From there, it's off to the races: we'll be hunting down leads in alleyways, fighting plenty of goons, and absorbing a fascinating setting that highlights the tumultuous period during which the feudal establishment was coming to grips with the implications of the recent arrival of Western trade merchants.
Like a Dragon: Ishin! was originally released in 2014, exclusively on the PlayStation 3 and PlayStation 4 in Japan. While it isn't narratively connected to the Yakuza series, it does feature some familiar faces – a security forces captain named Okita Soji (seen firing a cannon in the trailer) looks just like the 'mad dog of Shimano' Goro Majima, for example.
Like a Dragon: Ishin comes out February 21, but have a look at our list of the best samurai games on PC if you'd like to get immersed in the era ahead of time.