Last week, 2K posted a teaser trailer hinting at some kind of return to the Mafia crime games series in the pipeline. Now, we know what's in store: the publisher and developer Hangar 13 have announced Mafia: Trilogy, a new collection of Definitive Editions of the three games in the Mafia series – including a "built-from-the-ground-up remake of the original Mafia".
That's according to a press release, in which the studios reveal the Mafia II "ultra HD remaster" and "re-introduction to Mafia III" Definitive Editions are available to grab right now. The total Mafia remake – the "centrepiece of the collection" – arrives later this year, on August 28, alongside a physical release of the Trilogy.
It'll be a "comprehensive", totally rebuilt version of the 2002 original, "complete with an updated script filled with rich new dialogue, expanded backstories, and additional cutscenes, all-new gameplay sequences, and features," the release explains. Plus, it's built using the same engine as Mafia III, which means we'll see some massively modernised visuals, too. "It's the Mafia players remember, only much more," the studios add.
Pre-orders of the action-adventure games come with some goodies, too, the release announces. If you decide to place an order for Mafia: Definitive Edition or either the digital or physical version of the Mafia: Trilogy collection before August 28 rolls around, you'll get some bonus add-on gear for the Mafia remake: "The Chicago Outfit".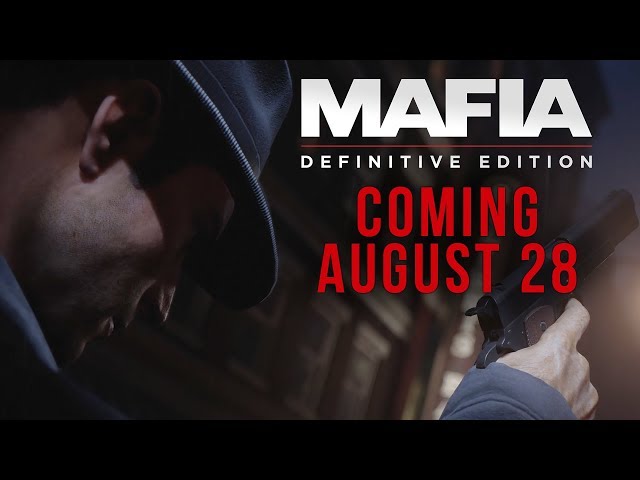 This content includes an exclusive outfit called "The Don", vehicle (the Smith V12 Limousine), and weapon skin – the gold semi-automatic. Plus, sign up to a 2K account here and you'll also scoop the following goodies:
Mafia: Definitive Edition: Black Cats Motorcycle Pack
Mafia II: Definitive Edition: Made Man Pack
Mafia III: Definitive Edition: Classico Three-piece Suit and IL Duca Revolver.
Best of all, if you already own Mafia II or Mafia III on Steam, you'll get upgraded to their respective Definitive Editions automatically "at no additional cost" today. Sweet!
"Nearly 20 years after the Mafia series started," Hangar 13 president and CCO, Haden Blackman, says, "we now have an amazing opportunity to introduce this beloved game to a new generation of players and give longtime fans a chance to relive Tommy's story with a stellar modern presentation, as well as new story elements and gameplay features."