Magic: The Gathering Arena is out of beta now, and if you've never been a Magic player, you might find yourself intimidated by the Ur-CCG's complex system of lands, summons, and combos. Fear not, though: the legendary Apollo Creed is here to help you train up.
Carl Weathers, who starred as boxing nemesis-turned-ally in the Rocky film series opposite Sylvester Stallone, takes a turn as a kindly Planeswalker in the latest trailer for Arena. In it, a teen named Sophia is at her laptop, losing a round of Arena to a friend online.
"You need to train," he tells her.
Dejected, Sophia is ready to give up on the game, until a wizened, robed Weathers steps out of the huge Magic poster in her bedroom. He hands Sophia a cauliflower.
The rest of the trailer is a classic training montage by way of Magic: The Gathering's boundless fantasy universe, with Sophia learning to hurl bolts of lightning, huffing uphill with a wheelbarrow full of enthusiastic zombie appendages, and learning the flying keyword with a pair of angelic wings.
It's a lot to take in for her, and she's ready to give up until she recalls her coach's words, the words printed over his image on her bedroom poster: "Welcome the Challenge."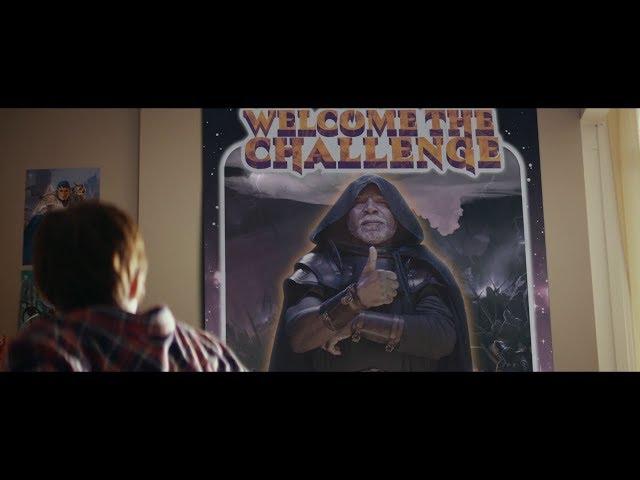 I'm not going to lie, I love this trailer. I'm old enough to have owned a deck of Second Edition MtG cards, which I took with me to summer camp sometime around 1994 or so. That means I grew up with a lot of Carl Weathers' iconic characters – there's Creed, of course, but also Col. Al Dillon from Predator, Hurricane Smith, and Sgt. Weaver from Force 10 From Navarone. Weathers also played the ill-fated golf coach Chubbs Peterson in Adam Sandler's Happy Gilmore, which is more or less the role he's reprising in this new trailer.
Magic: The Gathering Arena is available now, and you can download the client from Wizards of the Coast. I've got to go see if I can find my old boxes of cards.