We recently got the chance to interview industry stalwart Jake Solomon about the latest DLC for Marvel's Midnight Suns, the inclusion of Deadpool, and just how you nail down a cast of heroes from a pool of thousands. The merc with a mouth joins Firaxis' strategy game in The Good, The Bad, and The Undead, and as expected, brings with him a certain irritating charm that only Wade Wilson can pull off.
Talking to Jake, it was clear almost immediately that both he and his team are pretty hardcore when it comes to Marvel lore, with a love for the source material that spans decades. PCGamesN asked him about his thought process when deciding on the cast of Midnight Suns, and he revealed that the original character pool was a lot bigger than what we see today in-game.
"I could make the case for probably 50 or 60 heroes," he tells me. "I'd be super excited to tell their stories and excited to make them bounce off of each other. My executive producer showed me our initial roster for the game. And it was like 25 heroes. And it was ridiculous. He was like, 'we're never going to be able to make this many heroes and all this stuff.'"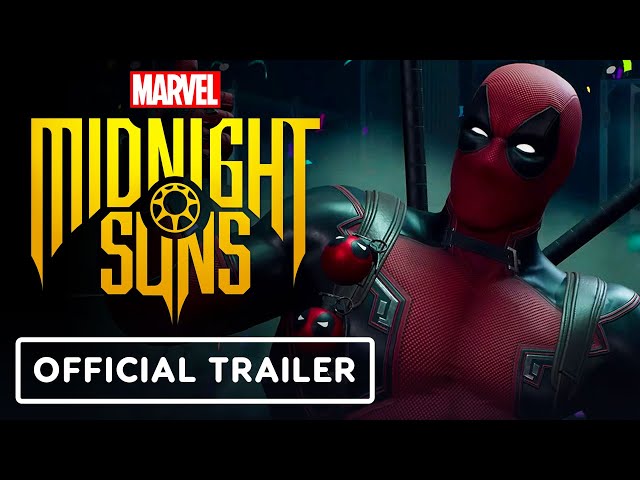 With such an obvious love for older comics, it must be a near-impossible task to fit everyone you love into a story that makes sense and also doesn't take ten years to make. When asked about his 'holy grail' hero, or the character's story he would most like to tell, Jake states that "Magik was my number one character always."
"She's my personal favourite character. And she made sense [because] she's supernatural. I [also] love Punisher. But Punisher didn't make as much sense with Blade in the game. We were like 'okay, Blade's a better fit, right?'"
A tendency toward the supernatural gives Jake's suggestions a little more weight, especially with the vampyre threat present in the latest DLC. It's clear that the X-Men universe is a huge inspiration for the Midnight Suns team, with plenty of the mutant heroes making their way into the story. I asked about a personal favourite of mine, Gambit, and whether the Ragin' Cajun would be backflipping his way onto the scene at any point.
"So yes, and the reason we thought about Gambit, and we gave him some very serious consideration, is because you can make a case for him in a supernatural game, but like also the card thing … he just fits right." We live in hope, friends.
With the conversation over, it left me wanting more from the Midnight Suns and more from Firaxis. The Marvel universe is so deep with lore and character that Jake Solomon could make hundreds of these games and still barely scratch the surface. We're hoping for a game set in Xavier's Institute for Gifted Youngsters – mooching around the mansion before jetting off on a mission with Scott Summers and Jean Grey? Yes please – Firaxis, you heard it here first.
Until my dreams come through, though, we've got everything you need to know about the Deadpool DLC, a host of Midnight Suns mods if you want to add some spice to the best PC games of last year, and a little-known bell tower secret if you're looking for some legendary loot.