Want to set up the best Marvel Snap Zabu deck? We've got you covered as the new Savage Land season launches in Marvel Snap, offering a brand-new card in the latest season pass: the ferocious smilodon Zabu. Zabu's ability could be meta-changing, as the new card lowers the cost of your four-cost cards by two.
Some four-cost cards are among the most powerful in the game, so being able to play several in a single turn can be devastating. The other great thing about the best Zabu decks is that they can vary wildly. It's no fun running into the same deck over and over again, so hopefully you'll still find yourself embroiled in some interesting and unpredictable matches. As such, while we've listed what is definitely one of the best Marvel Snap decks right now, you can always swap some of these four-cost cards out to your liking.
Best Zabu deck list
The best Marvel Snap Zabu deck is:
Sunspot
Nova
Quinjet
Zabu
Moon Girl
Enchantress
Shang Chi
Rescue
Black Panther
Jessica Jones
Wong
America Chavez
Essentially, this deck is all about utilising your best four-cost cards. This all comes down to drawing Zabu by turn three, and then playing two four-cost cards on turn four. You need a few cheaper cards even though there's no guarantee of drawing them at the beginning, so we've started with Sunspot as it can be played at any time to pick up any odd unused power in case you don't have anything to play. Then four-cost and one-cost cards can be combined on turns five and six.
Alongside the best four-cost cards, we've also added America Chavez. Not only does this card have a decent amount of power to finish off your opponent, but its skill prevents it from appearing until turn six, giving you more chance of drawing the cards you want earlier on.
Here are some key interactions to consider with the best Zabu deck:
Moon Girl should only be played if you're running low on cards in your deck, particularly after Quinjet, as it could be detrimental if your opponent plays Darkhawk (keep reading).
Save Enchantress until later in the game, in case your opponent plays any powerful Ongoing cards.
Also save Shang Chi to take care of any high-power cards your opponent might play.
Play Wong then Jessica Jones on the same turn, and don't play in this location next turn, for a total of 12 power on Jessica Jones.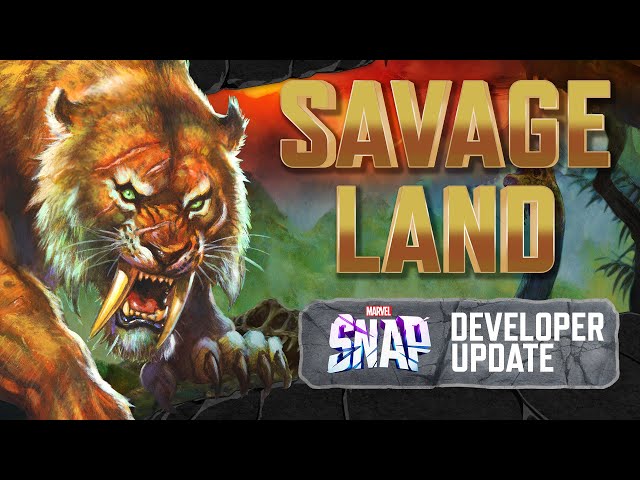 Zabu deck alternatives
The best Zabu deck available right now should include Darkhawk, but since it is a pool five card, and therefore quite rare, we don't want to box players out that don't have it. If you are lucky enough to have Darkhawk in your collection though, here are some alternatives to consider adding to your Zabu deck:
Darkhawk
Rockslide
Absorbing Man
Onslaught
Iron Man
While Darkhawk is only a one-power card initially, it gains two power for every card in your opponent's deck. As this ability is ongoing, the match comes down to how many they have at the end of the game, which is usually going to be around three, giving you seven power. However, play Rockslide and Absorbing Man together for a chance at increasing your opponent's hand. If possible, don't play Darkhawk until turn five or six, otherwise your opponent will have a chance to get rid of as many cards as they can. Early on, you should be able to tell if your opponent is playing an Infinaut or Zabu deck, and you can avoid playing Darkhawk if you don't think it'll be worth it. Onslaught or Iron Man could then be used on turns five or six to double Darkhawk's power.
So that's all you need to know to play the best Zabu deck in Marvel Snap. If you want something a bit different to throw your opponent off in the inevitable wave of Zabu decks, try the best Marvel Snap Patriot deck or the best Wong deck to get ahead of the curve in not only one of the best card games on PC, but one of the best free PC games to play right now.