It's going to be a long, long time before we see anything resembling Minecraft 2, but developer Mojang still has spin-offs in mind – and the Minecraft Dungeons release date is coming soon. Just not quite as soon as we initially expected. Back at XO19, Minecraft Dungeons was scheduled for a vague 'April 2020' release. Now, the devs have confirmed it's coming a month late.
Minecraft Dungeons is now scheduled to launch May 26 on PC, as well as Switch, PlayStation 4, and Xbox One. On PC, the game has only been confirmed for Microsoft's Windows Store. While other first-party Microsoft titles have come to Steam recently – including Gears 5 and the Halo Master Chief Collection – there's no indication that the Minecraft spin-off will join them.
The Minecraft spin-off is a riff on the Diablo formula, and lets you party up with a group of friends to fight monsters, get loot, and use that loot to fight badder monsters and gather better loot. The closed beta has been underway for a bit now, so players have had the chance to provide feedback and help the game get that last bit of polish.
The beta also means there's a load of gameplay footage out there – check out a chunk of it below.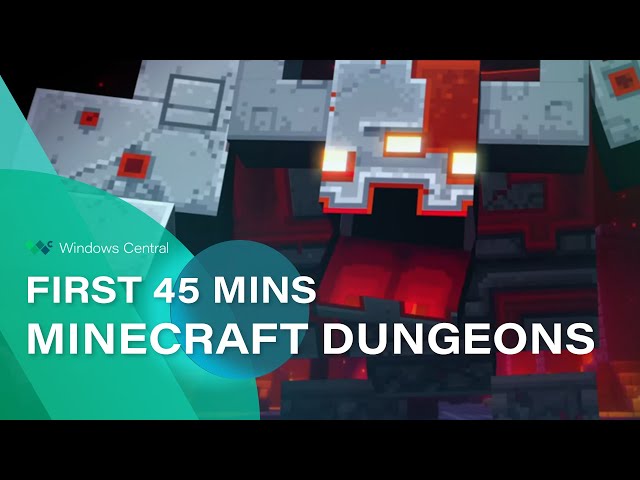 Check out further RPG games or co-op games if you're looking to fill the days before the arrival of Minecraft Dungeons.