What are Minecraft Legends system requirements? Specs for the spinoff aren't as lightweight as the main game, but they won't make your gaming PC sweat. In fact, you'll be able to slay Piglins using a decade-old Nvidia GPU, so your rig probably won't explode like a Creeper.
To meet Minecraft Legends minimum requirements, you'll need a GPU on par with either the Nvidia GTX 780 or AMD Radeon 285, and you can apparently also use an iGPU like the Intel HD 520. The latter option's inclusion hammers home the fact that you won't need the best graphics card available to run Minecraft Legends, but you'll probably need to dial back settings.
Here are the Minecraft Legends system requirements:
Minimum
Recommended
OS
Windows 10 64-bit
Windows 10 64-bit
CPU
Core i5 2.8GHz or equivalent
Core i5 3.4GHz or equivalent
RAM
8GB
8GB
GPU
Nvidia GeForce GTX 780
AMD Radeon 285
Intel HD 520
Nvidia GeForce GTX 1060
AMD FX-4100
Storage
24GB
24GB
If you'd rather boost fps and maintain fidelity, you'll want to try and target Minecraft Legends recommended specs. Doing so means upgrading your GPU to something like the Nvidia GTX 1060 or AMD FX-4100, but that's probably the only change you'll need to make. Both minimum and recommended requirements suggest 8GB RAM and an i5 CPU or 'equivalent', meaning even older gaming laptops can potentially handle the action strategy game's biomes.
As for storage, you'll need to free up 24GB of space to match Minecraft Legends size requirements. That's not unreasonable given that the best SSD for gaming options hold a lot more than that, but it could be a shock considering OG Minecraft takes up just 300MB of room.
The Minecraft Legends release date is approaching faster than Wither, and our gameplay preview provides a glimpse at Mojang's new game on the block. PCGamesN went to GDC 2023 in San Francisco to get hands-on with the co-op caper, and we think it's going to be a Game Pass favourite.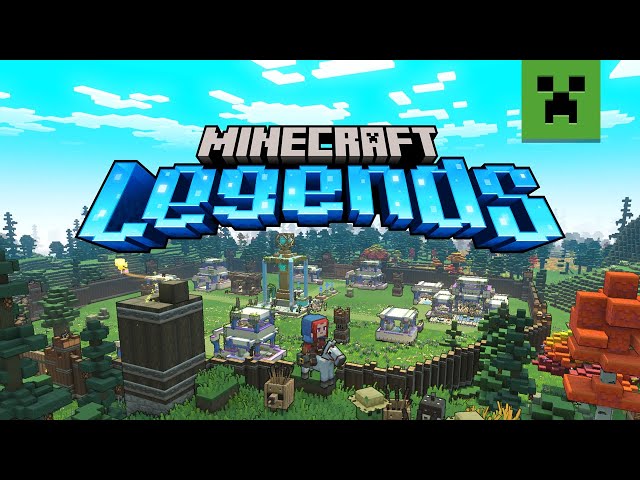 Of course, the spinoff is also available via Valve's PC storefront, and we'll be putting Minecraft Legends Steam Deck compatibility to the test. Given the strategy game's lightweight specs, it should run just fine on the portable powerhouse, but we'll need to wait and see if can earn the coveted Verified seal of approval.
Take the Minecraft Legends system requirements test over on PCGameBenchmark to answer the question… Can I run Minecraft Legends?