When was the Minecraft Legends release date? This is a new action strategy game from Blackbird Interactive set within the world of Minecraft. Minecraft Legends sees the player take on the role of a legendary hero whose destiny is to unite the factions of the Overworld. If the Overworld doesn't unite in time, they won't be able to defend their homes against the Nether's Piglin army.
Minecraft Legends was announced during the Xbox and Bethesda Showcase in June 2022, and the unconventional strategy game is out now. Here's everything we know about Minecraft Legends.
Minecraft Legends release date
Minecraft Legends is out now. The Minecraft Legends release date was April 18, 2023, and it launched simultaneously on PC, Xbox Series X/S, PlayStation 4, PlayStation 5, and Nintendo Switch.
You can see what we made of it by reading PCGamesN's Minecraft Legends review.
Minecraft Legends Xbox Game Pass
If you're wondering whether you can play Minecraft Legends with Xbox Game Pass, the answer is that you can. As a Microsoft-owned game, Minecraft Legends came to both Xbox Game Pass and PC Game Pass on day one. Crossplay for multiplayer modes is also possible.
Minecraft Legends trailer
Here is the Minecraft Legends announcement trailer from the showcase. While most of what's shown is a cutscene, there is some gameplay footage towards the end that gives us an idea of how it plays.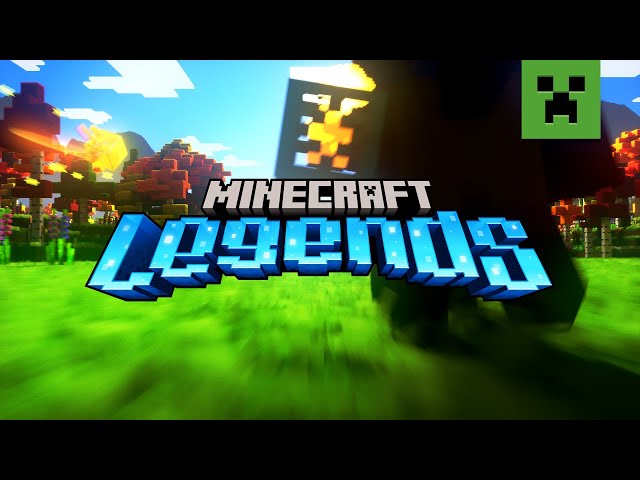 Here's a PvP trailer that shows how chaotic Minecraft Legends' multiplayer games can get: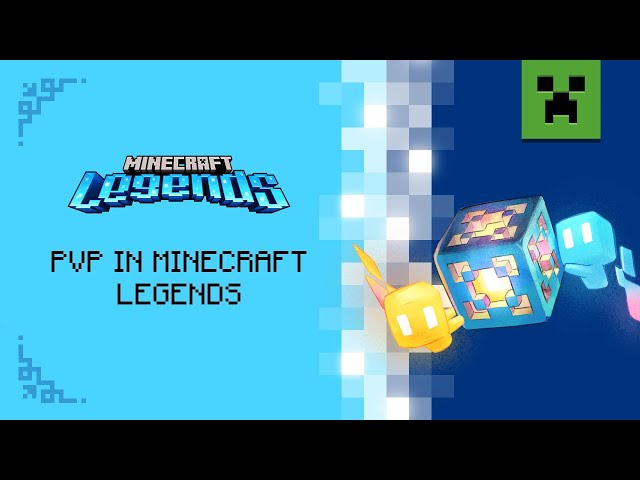 Minecraft Legends gameplay
Minecraft Legends was shown during Minecraft Live 2022, showcasing some PvP gameplay. As you can read in our review, it's very different from your typical RTS game. The official Mojang blog says that Minecraft Legends "has strategy game elements at its core, but the immersion of action games inspires its mechanics. You get to explore the familiar yet in-many-ways-new Overworld in a third-person perspective. You will defend peaceful settlements and fight hordes of Piglins to stop the spread of their Nether corruption. You are the centre of every battle you lead, fighting alongside your allies while giving them directions."
Indirect control mechanics have appeared beforehand in RTS games, most notably in the Majesty series. The player has direct control over their avatar's actions and movements, with 'guided' or 'directed' mechanics to tell NPC allies what to do. Avatars can also get mounts, including a large purple tiger which is a new Minecraft mob.
Mojang states that the player will explore procedurally generated biomes to harvest resources and use them to build bases. The trailer shows the player planting a banner to get allies to move, but it also shows two Allays engaging in environment deconstruction, likely for harvesting resources and building.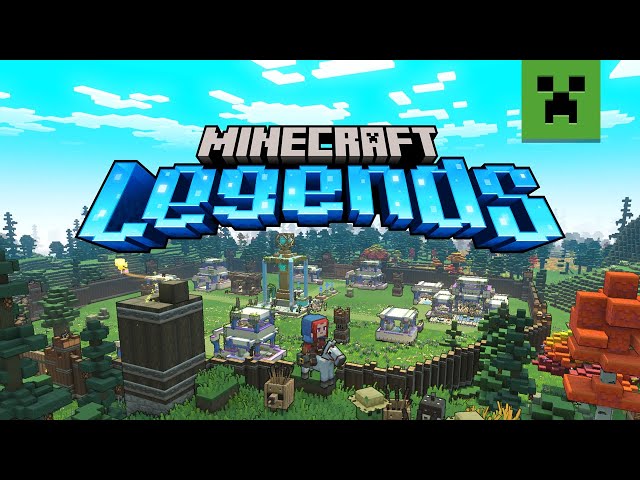 Minecraft Legends multiplayer
You can play Minecraft Legends multiplayer in co-op against the AI or each other in PVP multiplayer. Resources are shared with teammates, with communication being vital to the game. The world in all modes is procedurally generated, so no two games or maps are the same.
Piglins will appear even in PVP multiplayer, so players must fend off enemy players and invading Piglins. There don't seem to be many restrictions to where you can build as you can craft forward camps outside bases to mount pressure on the enemy.
That's everything we know about Minecraft Legends. You can also check out everything coming to the OG Minecraft in the 1.20 update. We also have some other great co-op games worth checking out if you want something else to play with your friends.